WhatsApp's humble beginning started when founders Jan Koum and Brian Acton, who both used to work for Yahoo!, created the app in 2009. After buying an iPhone and discovering the potential of the applications industry on the App Store, Koum met his friend Alex Fishman and discussed about developing a chat application. They later met Igor Solomennikov, a Russian developer. Koum gave the name "WhatsApp" because it sounds like "what's up." After a few months of nestling at beta stage, the app was exclusively launched in November 2009 on the App Store. A December 2013 blog article reported that WhatsApp had 400 million active users per month. Facebook bought WhatsApp because of its growth that caught the executives' attention. Now things are about to change.
WhatsApp Messenger, a freeware and cross-platform messaging app, is replacing the wireless carrier's usual short message service (SMS). By entering a phone number, WhatsApp will search through the whole contact list to look for people who are also using the application. It allows users to send text messages, audio or video calls, images, other media contents, documents, and user location. Users can freely message each other without limits or extra charges.
Facebook Bought WhatsApp
In February 2014, Facebook declared its interest in acquiring WhatsApp for a staggering $19 billion. A lot of people back then questioned the app's contribution to the already impressive affiliation of social media and chat apps of Facebook. During that time, WhatsApp had more than 450 million users (comparatively lower than the 1.2 billion users of Facebook). Despite its growth, the app is not particularly well known in the United States. Facebook had stepped in at the right moment, considering that the user base of WhatsApp has more than tripled ever since.
WhatsApp is now the most popular messaging app in the world.
More than 1.5 billion active users each month send an astounding 65 billion messages per day.  By acquiring WhatsApp, Facebook had gained some leverage in monopolizing the online messaging applications. This is in a way that no company could have ever done. It is a bold move that made some experts question the real reason why Facebook bought the chat app back then.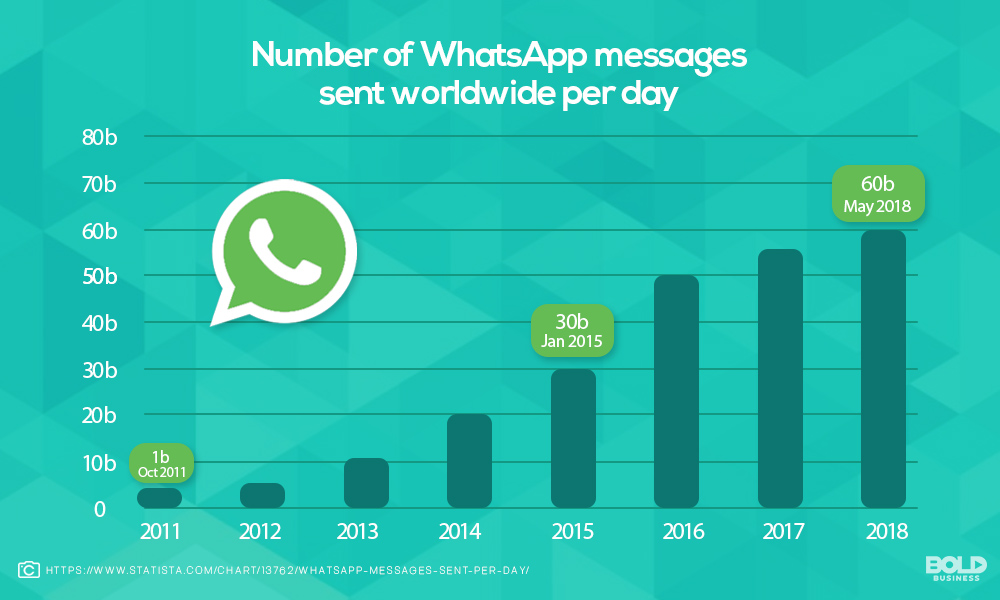 Imminent Change is on its Way
Fast forward to the latest events. WhatsApp is again facing an imminent change along its way. In contrast with other social networking apps Instagram and Facebook, WhatsApp has been advertisement-free ever since it started its services. But all of this may have to change, and WhatsApp users may not not be happy with this news. After Jan Koum's resignation from Facebook, speculation about the app blew up and there were rumors that ads would be eventually rolled out into the app.
David Marcus, Vice President of Messaging Products at Facebook, confirmed that WhatsApp will now be open to advertisements.
"As far as advertising is concerned, we're definitely getting WhatsApp more open. We're now going to have the ability to enable larger companies, not only small businesses, to integrate a new API (application programming interface) to send and receive messages with people on the WhatsApp platform," Marcus told CNBC.
Analysts have already predicted this event once Koum separated himself from Facebook.
Analysts at Barclays stated, "We normally wouldn't publish a note on an executive departure, but we think Jan Koum's departure as potentially significant implications. Our checks over the last few years tell us that once Jan leaves, that's when the ads show up."