Most of us with smart phones are accustomed to having our credit cards and transit passes stored in our digital wallets. These have offered convenience from the start by allowing us to leave paper and plastic cards at home. But they became even more useful during the pandemic because they allowed touch-less transactions. Resistant companies soon installed readers for these digital cards because the public demanded it. Thus, there has been a progressive and actually fairly rapid shift from physical to digital wallets to some extent. But this didn't apply to things like digital IDs…until now.
Apple recently announced its latest platform, iOS 15, will allow users to store their digital IDs in their Apple Wallet. The platform requires a few initial steps for verification. But subsequently, users can simply "touch" their iPhones to a reader when identification is required. Only a few states have acknowledged they will accept these digital IDs, and in only certain situations. But it won't likely be long before the practice becomes commonplace, just as it did for credit cards. Of course, with any technology, there are some pros and cons to only having a digital wallet. But it does raise the question whether this indeed may be the beginning of the end for physical wallets altogether.
"This new and innovative mobile driver's license and state ID initiative with Apple and states around the country will enable a more seamless airport security screening experience for travelers."- David Pekoske, TSA administrator
The Basics of Apple's Digital IDs
In order to use Apple's new digital identification system, users will need to upgrade to the new platform. Once done, they can upload their state drivers license or ID card the same way they would a credit card. But there are a couple of additional steps. Users will be asked to perform a few facial and head movements to complete the verification process. They also will be required to sign approval of disclaimers concerning the use of face and touch ID platforms. This is primarily required for use when using digital wallets for transit security authority (TSA) purposes. After this is accomplished, all that will be required thereafter will be facial or touch validation.
Despite the new biometrics technology, Apple's digital IDs will not be permitted in many place. Currently, there are only two states that have accepted digital IDs, which are Georgia and Arizona. Others reporting that they will soon approve the use of digital wallets include Connecticut, Iowa, Kentucky, Maryland, Oklahoma, and Utah. In addition, the only locations accepting these digital IDs will be at airports by TSA. Apple has been working with TSA authorities to ensure that the process is not only verifiable but secure. As such, Apple claims that data encryption and other measures will prevent identity theft from occurring.
(Read more about digital wallets and biometric readers in this Bold story.)
"[Digital IDs] might be a big step towards national identification, in which every time we walk through a door or buy coffee, a record of the event is collected and aggregated. They may also lead to the routine use of automated or 'robot' ID checks carried out not by humans but by machines, causing such demands to proliferate even more." – Electronic Frontier Foundation statement
Weighing the Pros and Cons of Digital Wallets
Naturally, there are some important convenience advantages associated with digital IDs. One doesn't have to have a physical ID with them in places where digital ones are accepted. Likewise, digital IDs can only communicate specific information required rather than additional facts that might violate one's privacy. But at the same time, there are some concerns associated with fully digital wallets. For one, if all our credit cards, IDs and other passes are in one location, then some risks become greater. Losing your smart phone becomes that much more concerning. And security breaches could have access to all of our information instead of only part of it.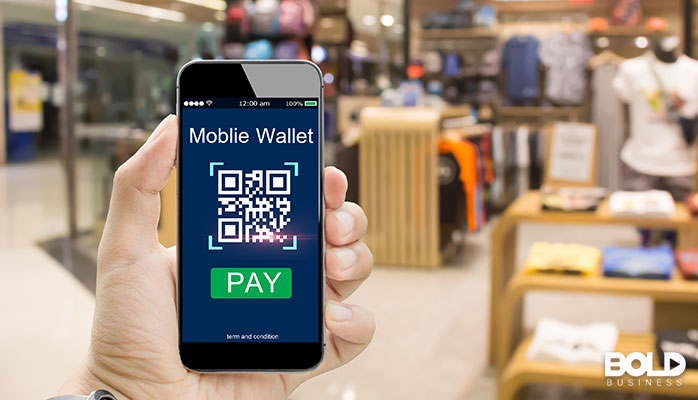 One of the bigger concerns that many have concerning digital IDs involves their convenience. If all it takes is a "tap" on a reader, then more and more places may begin requesting identification. Such a process could easily be automated, resulting in machine-based ID checks instead of human ones. If this occurs, then it allows companies and governments to easily track mobility of every person from place to place. Some therefore worry that digital wallets will further invade our right to privacy in the process. By giving up physical IDs and wallets, we also may be giving up some privacy as well.
"Many people do not have smartphones, including many from our most vulnerable communities. Longer-term, if digital IDs replace physical documents entirely, or if physical-only document holders are placed at a disadvantage, that could have significant implications for equity and fairness in American life." – American Civil Liberties Union statement
Converting to Digital Wallets
There's no question that the emergence of digital IDs will accelerate already-present trends toward contact-less transactions. But Apple's latest development is not likely to be the final nail in the coffin for physical wallets and IDs. For one thing, Apple's digital ID does not offer an actual visual image of your drivers license or identification. Instead, it provides authentication only through touch or face mechanisms. This means those wanting to verify digital IDs will need a reader. It also means that a digital identification will do little good when being pulled over for a traffic stop. These are practical issues that will take some time to resolve.
Regardless, the shift to digital wallets is likely inevitable. In order for that to happen, this means that smart phone and ID readers will need to be ubiquitous. Notably, a significant number of Americans still lack devices that would allow them to use digital IDs. As a result, socioeconomic factors could play a role in the widespread adoption of digital wallets as well. The technology to make this conversion is certainly here, and Apple is doing its part in accelerating the trend. But for digital wallets to truly become a reality, there remains some major hurdles to overcome.
The official Bold Business survey results are clear: most favor work-from-home over going back to the office. Read more in this important Bold story!