With the pandemic this year, a number of industries were hit hard. Tourism and travel sectors were significantly impacted. Likewise, concerts and entertainment events had to close venues across the globe. But the restaurant sector was among the worst. In March alone, foot traffic inside restaurants declined by 60 percent. This figure climbed as high as 75 percent when lockdowns were in place. And even with reopenings, restaurants have only regained half of their customer losses. As a result, many have had to turn to new restaurant technologies to survive. And there to serve them have been a number of restaurant apps to help.
While the restaurant sector has suffered in the pandemic, restaurant technologies have not. In fact, year-to-date funding of startups providing restaurant apps and platforms is on par with 2019. Over $800 million in venture capital funding has been allotted to startups in this sector. And nearly 50 such companies have benefited from these investments. Many venture capitalists were predicting this would be a hot area even before COVID. And with consumer shifts since the pandemic, it's clear restaurants must utilize these new platforms in order to make it.
"This was the future we had talked about already, but consumer preference for on-demand and food delivery is shaping everything these days, as they like the convenience of shopping online and having it fulfilled with delivery." – Ken Chong, Cofounder and CEO, Virtual Kitchen
Restaurant Apps for Delivery and Online Ordering
Two of the major restaurant technologies many businesses are turning to involve delivery and online ordering apps. In most states, the number of dine-in customers dwindled quickly with the threat of COVID. As a result, consumers quickly embraced delivery and takeout options for meals instead. But while UberEATS, Door Dash, and others accommodated these trends, such services were costly. For restaurants, these restaurant delivery services can chew up as much as 30 percent of the profits. Therefore, some restaurants turned to new restaurant apps to help improve their situation.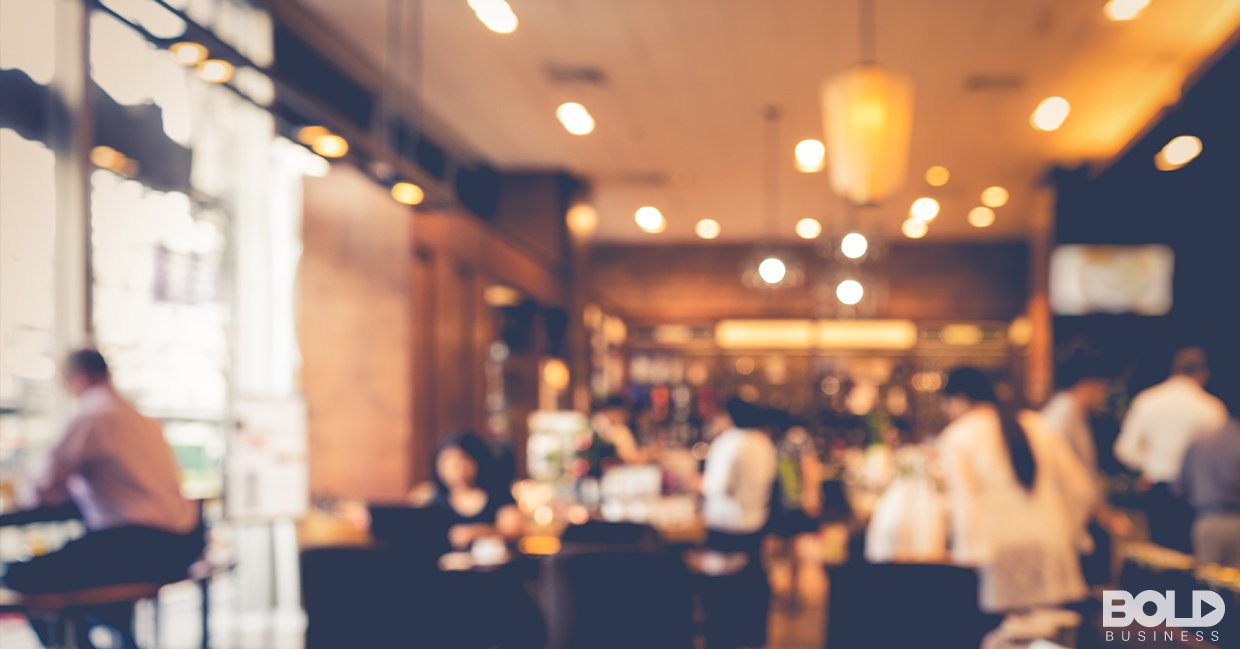 Several new online ordering restaurant apps have hit the market recently to aid struggling businesses. For example, SpotOn provides an online ordering solution and also handles payments from customers. BentoBox provides a mobile operations platform that gives restaurants a greater online and website presence for food orders. Numa is an innovative platform that provides text answering, virtual reception, and customer messaging. Text processing of food orders has allowed restaurants to handle orders directly while missing fewer calls. All of these restaurant technologies have allowed many businesses to secure their fair share of the online ordering market.
Other restaurant apps have made it easier for restaurants to accommodate deliveries. For example, Virtual Kitchen provides restaurant technologies that help kitchens become optimized for delivery services. This includes ghost kitchens that only offer virtual services. This provides best practices for efficiency, quality and customer satisfaction when kitchens are making the transition to delivery services. Also, curbFlow is a startup that provides a partner platform between restaurants and food delivery companies. For example, curbFlow identifies improvements, such as having adequate space for drivers at the food site, to enhance delivery proficiency. These have additional benefits beyond improved delivery quality, such as reduced carbon emissions of running cars double-parked. These restaurant technologies have gained a significant number of clients over the last 6 months.
"It is clear that restaurants are reaching for technology because they need to coordinate their workforces so they don't have employees overlapping, but also to have scheduling software and employee engagement tools. I see a lot of interesting things coming out of this." – Chang Xu, Partner, Basis Set Ventures
Restaurant Apps for Operations and Data Management
While restaurants need to shift to online, delivery and takeout technologies, they also need to be more efficient. That means streamlining operations and better utilizing data to grow their business. A number of restaurant apps have entered into this segment of the market to aid restaurants during these times. Some even help restaurants attract customers back into their dining areas after becoming accustomed to avoiding them. Given that alfresco dining is "in," then strategies that allow restaurants to market these offerings are notable. Seated, a restaurant app designed with this in mind, has gained several restaurant clients interested in this type of approach.
Several areas of operations and data management offer potential for improvement in the restaurant sector. Workstream offers restaurant technologies that help with hiring, onboarding, and scheduling staff as part of its restaurant software. Galley Solutions is one of the more intriguing restaurant apps that enhanced operations through better data management. The platform assists restaurants with menu creation, food expenditures, and other operational areas. And ZenReach is a startup that collects customer data by placing its platform above the restaurant's Wi-Fi layer. With customer email signups and data behaviors, targeted advertising can be better achieved.
"Understanding food costs prior to COVID-19 was a nicety, not a necessity. We think most restaurants don't understand menu engineering, food costs and profit margin, and don't have data accessible to make thoughtful and profitable decisions." – Ian Christopher, Founder, Galley Solutions
A Rapidly Evolving and Dynamic Area
For many restaurants, a number of innovative strategies have been tried through the pandemic. Merchandising has been one strategy along with gourmet meal kits. But thus far, many restaurants have survived because they have shifted to delivery, takeout, and improved operations. Restaurant technologies can help a great deal in these endeavors. Likewise, new restaurant apps are improving allowing data to better guide key decisions while attracting customers. For the foreseeable future, efficiency and expanding services are going to be important strategies for restaurants. Unless businesses in this industry are willing to adapt, they'll likely find the coming months to be quite a struggle. Fortunately, there are now a number of restaurant apps to help them in these pursuits.
The pandemic has proven to be a challenge for everyone. For more on how people have overcome challenges, check out Ed Kopko's PROJECT BOLD LIFE: The Proven Formula to Take on Challenges and Achieve Happiness and Success.