Police officer Alex Murphy, gravely injured in the line of duty and transformed into a crime-fighting cyborg (from the 1987 flick "RoboCop"). Rick Deckard, a detective tasked with hunting down rogue androids ("Blade Runner", 1982). Chief John Anderton, in charge of a special police unit that apprehends criminals before they actually commit a crime ("Minority Report", 2002). The worlds of science fiction and police work have long intersected in pop culture. Thankfully, technology has begun to catch up to with fiction, and the notion of using artificial intelligence in law enforcement has become reality.
Currently, there's a police station in China manned by an AI capable of facial recognition. The Los Angeles Police Department is using AI to integrate databases. Meanwhile, the UK has employed artificial intelligence in policing to determine recidivism likelihood for offenders. And in Dubai – where a unit is training on hoverbikes – there's a worldwide law enforcement summit planned. Future Societies 5.0 is slated for April 22-23, 2019, and will be managed and hosted by the Dubai World Trade Centre (DWTC). The use of artificial intelligence in law enforcement will be discussed.
The future has caught up with the world of "cops and robbers," and it's having a bold impact.
Artificial Intelligence in Law Enforcement
Tech innovations have touched multiple sectors, like healthcare, transportation, and fitness. The introduction of artificial intelligence in policing was simply an inevitability.
A number of companies and private firms recognized this and began crafting their own innovations in earnest. Some of them include:
Of course, the marriage of technology and policing extends beyond artificial intelligence. Remember the aforementioned hoverbikes?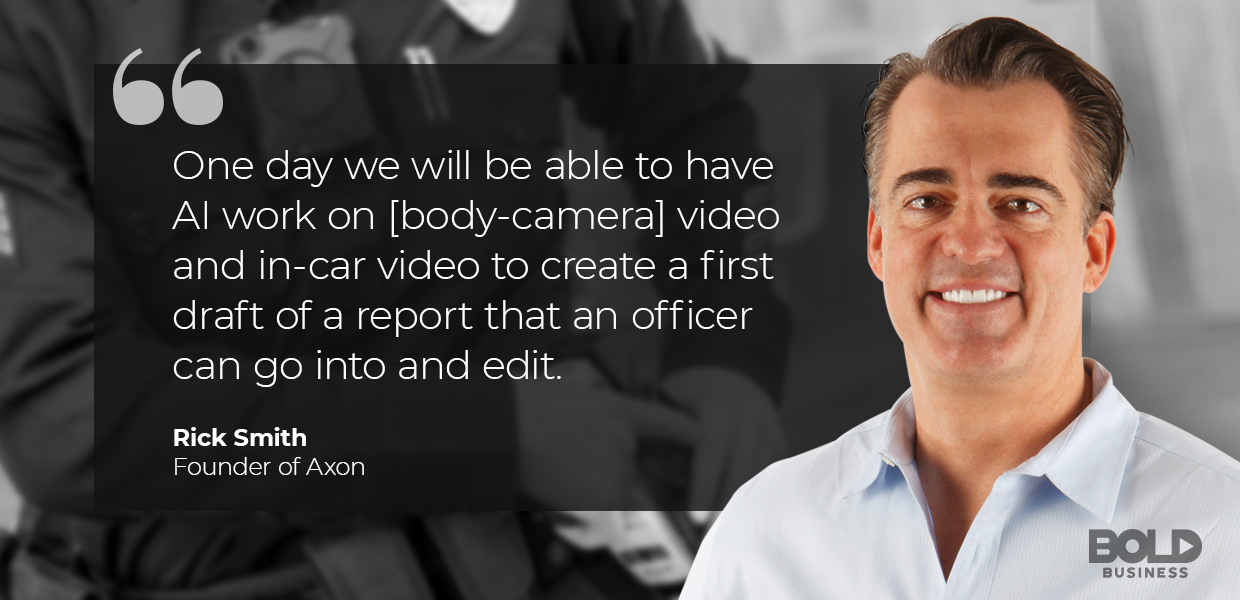 Giving Police a Tech Boost
Police agencies from various cities around the world are utilizing technology and innovation to better serve and protect the public. Here's a rundown of some cutting-edge tech used in law enforcement:
The Legal – and Ethical – Restraints of Artificial Intelligence in Policing
Globally, there are few legal constraints on the use of artificial intelligence in policing. However, within the borders of the United States, there are prohibitions against unilateral surveillance of citizens. In addition, there are laws against the use of the military as law enforcement.
Therefore, when it comes to AIs, the legal line is crossed when these two rules are broken. But the Patriot Act and the Posse Comitatus Act notwithstanding, there are also ethical concerns. For example, it may not be illegal to sell or share the collected data an AI has gathered but is it right? Also, should AIs track people via cell phone pings?
Obviously, there are a number of grey areas when it comes to law and ethics. Ultimately, though, it boils down to utilizing the right innovations to maximize safety and order. And when it comes to artificial intelligence in law enforcement, those innovations are bold… and very much upon us.