(Editor's note: Welcome to Bold's series on AI-created deepfakes. The first installment was a deepfake explainer; read it here. This installment breaks down the essential deepfake apps.)
How much can deepfake AI technology blur the lines between fake and reality? Far too much. From your face and voice down to your slightest quirks and the least noticeable facial attributes, deepfake apps, software, and websites are becoming more accurate in copying their targets and creating foolproof files. In 2023, the number of deepfake apps and sites is reaching hundreds, but with more companies creating their deepfake AI-driven applications, this list is a helpful guide for finding the best ones.
(AI-written books are flooding Amazon and corrupting their bestseller rankings–read all about the mayhem in this Bold story.)
1.   DeepSwap
The top software using deepfake AI technology this 2023 is DeepSwap. Its popularity among users stems from its all-in-one AI-powered features. DeepSwap is a one-stop software for generating deepfake AI videos, photos, and GIFs that quickly provide users with whatever file they need.
In addition to its easy-to-use interface, the software also has a movie role-play video generator that many content creators and e-celebrities use to add more creativity to their videos. It also features a one-second face-swap photo editor, which helps make lightning-fast changes to targeted photographs.
But DeepSwap's primary edge over other deepfake software is its free, data-safe, ad-free, and watermark-free usage. Due to this, people can still have their privacy when creating their deepfake files.
2.   Synthesia IO
There's no denying that deepfake AI technology is one of the top additions to the business and marketing industries. One of the top deepfake technology software best used for marketing and commercial purposes is Synthesia IO.
Synthesia IO is the best choice for everyone looking for affordable and easy-to-use deepfake software, especially for their marketing needs. Their users can utilize their AI-powered video creation platform to make videos from text in a few minutes. In addition, they also provide varied AI avatar options, which makes unique deepfake video creation faster and more convenient.
This deepfake software offers over 50 modifiable video templates, which helps for easier customization and editing. Unlike other deepfake AI software, videos and photos created with Synthesia don't have clear and visible watermarks. In addition, Synthesia IO is a web-based software that you can access anywhere with your browser.
3.   Reface
Reface is at the top of deepfake app lists in 2023. This Ai-powered mobile platform allows users to create some of the most realistic face swaps with videos, photos, and GIFs. It can also animate targeted faces and impose them into your chosen moving image and video.
In addition to Reface's wide range of effects and filters for unique deepfake files, many celebrity users, like Snoop Dogg, Britney Spears, and Miley Cyrus, helped the app gain instant popularity. Besides that, deepfake video sharing on social media is also more convenient and faster with Reface, adding to their overall efficiency.
4.   DeepFaceLab
DeepFaceLab is the best free deepfake PC software for advanced users who prefer complete control over the deepfake creation process. The creators programmed the software as an open-source GitHub project that would drive many of the generation's deepfake services.
Due to this, DeepFaceLab features top-quality engineering support, file creation flexibility, and high-performing implementation. Its offline software allows users a smooth and photorealistic face-swapping result. In addition, it has top-tier deep learning and AI technology combinations added into a system that balances speed and convenience.
DeepFaceLab offers popular AI features like face recognition, alignment, and reconstruction. Although many of its users are highly knowledgeable on the ins and outs of deepfakes, first-time users can still try the software but with slight difficulty.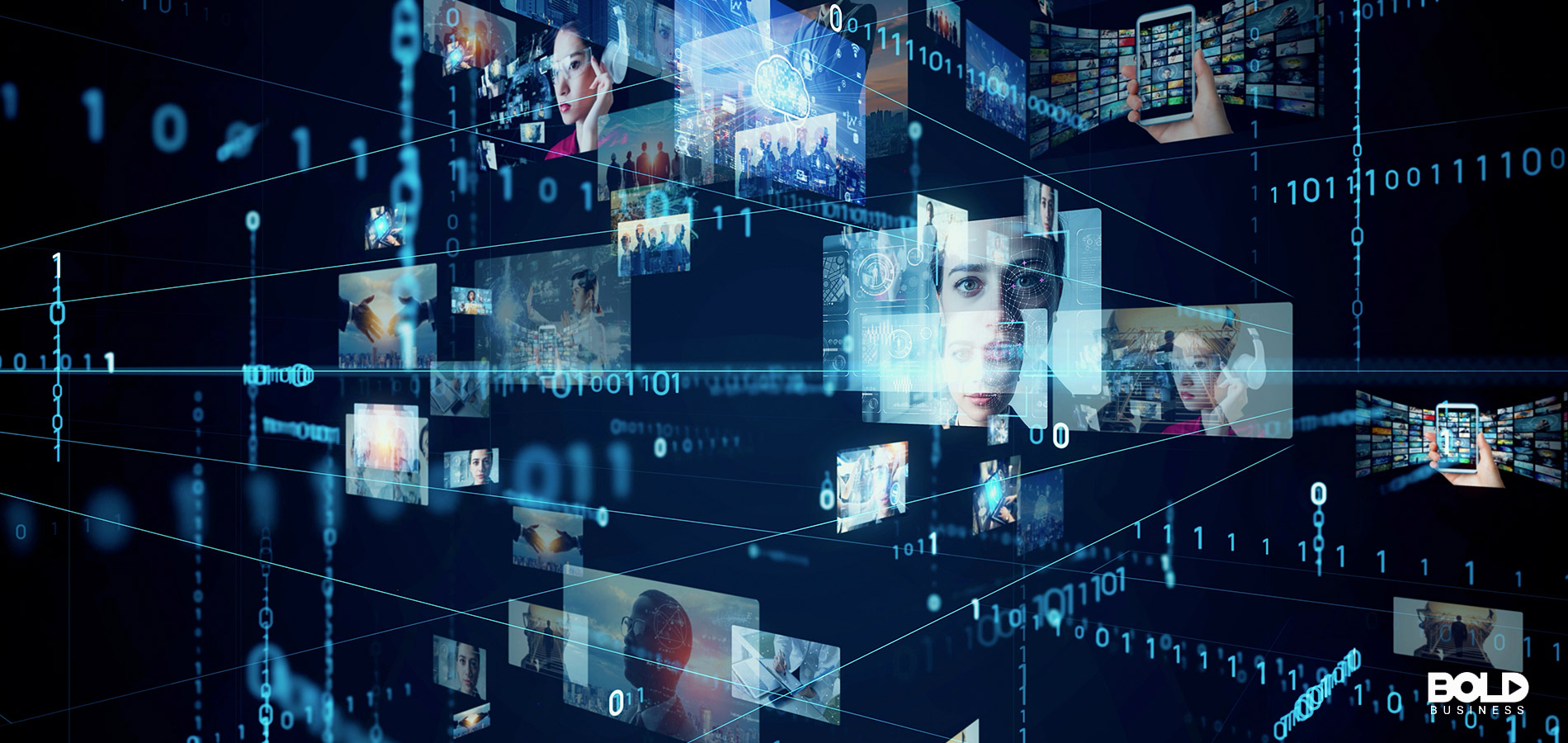 5.   Wombo
Wombo is a deepfake AI app, more focused on audio deepfake creations through lip-syncing methods. This lip-syncing deepfake AI program could make any photo sing through its AI-powered features. Users can enjoy its easy-to-use interface, which offers them to participate in numerous growing trends of synthetic media.
The app works by taking a selfie or uploading an image file and choosing your preferred customizable feeds in a few clicks. In addition, Wombo emphasizes in its privacy policy statement that the app has no claim to any of the files used in the app and will delete the users' facial feature data once they finish creating their deepfakes.
6.   FaceApp
With deepfake selfies and other images, FaceApp is the best choice in this list. This AI-featured selfie editor app offers users a complete transformation of their photos. Due to their program's singular specialty on deepfake photo creation and alteration, the app is easier, faster, and more efficient.
The mobile app also provides several filter and effect options for more realistic deepfake selfies. It has retouching features that smooth out any spots or wrinkles, including beard effects for those who wish to experiment with facial hairstyles.
The best thing about FaceApp is its innovative deepfake AI technology that detects facial features, which generates realistic deepfakes faster. This system also has advanced AI filters and effects to make deepfake files stand out.
7.   MyHeritage
MyHeritage is a unique free online deepfake software that gained popularity on TikTok. Unlike most deepfake AI photo features, MyHeritage uses its new system, AI Time Machine.
It allows users' uploaded photos to become historical figures. In addition, MyHeritage's deepfake program also uses Deep Nostalgia, an AI-driven feature that animates faces in still photos and creates hyperrealistic deepfake videos.
ChatGPT is already being used to flood the short story market with bad fiction–check out this Bold story to see its impact.