A Silicon Valley startup has revealed plans to 'make better humans' through biohacking. Specifically, Michael Brandt has announced that his firm HVMN (pronounced "human") is developing cognitive enhancement supplements to better humanity. HVMN will develop metabolic performance products and products which will close the sensory loop. Yet, development is in the very early stages, and rumors suggest it will be focused around sensors.
It is worth noting that Brandt has an impressive past and is highly regarded in the tech sphere. He's a Stanford graduate and a former Google employee. He also has Andreessen Horowitz backing his startup. In fact, HVMN has had more than $2 million of investment over recent years. And it currently sells subscriptions for monthly boxes of cognitive supplements. Notably, new products are in the pipeline for next year.
"We want to make better humans. We want to take technology and use it to help you as a system," Brandt, HVMN co-founder and COO, shared with CNBC. "You have inputs. You have outputs like your productivity, your reaction time, your happiness even." Markedly, the company is already proving a hit in stores across America with its chewable coffee "Go Cubes". And their latest additions are set to take off in a comparable way.
HVMN is a Bold Hit in Nutrition Stores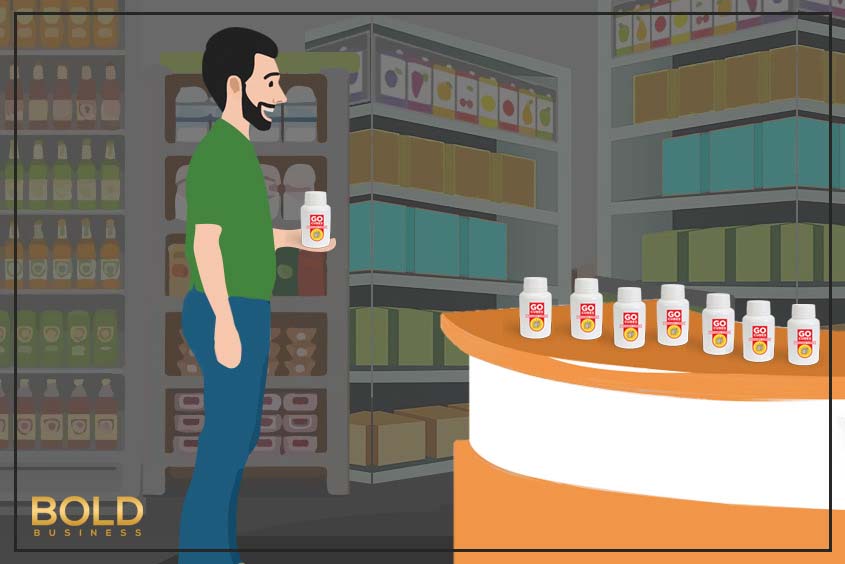 Formerly known as Nootrobox, HVMN has been selling a watered-down version of biohacking called Nootropic supplements since 2014. They help the brain become more productive, improve your focus, and allow you to think more clearly. Their latest biohacking supplements are deemed safe and allegedly improve mental functions.
"Since the company's offerings are mixes of approved supplements, the products don't require approval from the U.S. Food and Drug Administration," according to CNBC.
In no uncertain terms, Brandt says he anticipates a shift where people who do not have a diagnosed medical need for pharmaceuticals regularly seek cognitive enhancements to help improve themselves. "You're seeing this broad consumer excitement around 'human body' as a platform and around biohacking," Brandt notes. "Healthy people want to be optimized versions of themselves … You just want to have a better day. You want to be a better version of yourself."
The Bold Impact of Biohacking
Do-it-yourself biology is taking off in a big way. People are looking at the latest and most innovative ways of improving themselves. In fact, biohacking has become the latest trend and opened a new multi-billion-dollar market at the same time. On an important note, research has shown that biohacking works, especially for those with mental health disabilities. Biohacking can be used in psychiatry to boost dopamine and serotonin—that is, the neurotransmitters that increase positive feelings. Moreover, long-term memory and increased productivity are also improved through biohacking, and it's being used by the medical profession all over the world.
Indeed, biohacking can change the way our bodies develop. It can improve both our body and mind. Only time will tell how popular DIY biology becomes, but initial indicators suggest it will become a bold hit and a multi-billion-dollar industry by the end of the decade.