Mental illness and its care remains a major issue within the U.S., with numerous barriers to effective mental healthcare access existing and affecting millions. In many cases, insurance carriers offer limited services. In others, the stigma associated with poor mental health prohibit people from seeking the help they need. With this in mind, innovative solutions are needed. While healthcare systems need to consider new approaches to mental healthcare, other industries are getting involved as well. In fact, retail mental health services are increasingly becoming the norm in many areas.
Major retailers in the nation have recently launched their own versions of retail mental health services. Most are only offering these services in specific areas as a trial run. But over time, each hopes to improve mental healthcare access by expanding these offerings nationally. Many questions remain as to whether such a model will be effective. These types of retail mental health services will certainly improve availability of care. But that doesn't mean mental healthcare access will actually improve if other obstacles are not addressed. Regardless, exploring how these retailers are approaching this problem is worthwhile.
"…[O]ur aspiration is to make mental health services accessible and locally available so we can address these issues before they continue to expand and result in substantial morbidity and poor outcomes." – Dr. Daniel Knecht, VP of Clinical Product, CVS Health
Retailers Striving to Meet a Need
For many years, mental healthcare services have been limited. This is particularly true for low-income individuals who often lack insurance or cannot meet out-of-pocket fees. This is complicated by the fact that many mental health providers do not take insurance payments for these services. Likewise, there remains an overall shortage of mental health providers nationwide. Each of these factors have reduced mental healthcare access to people in need. And this growing need is a major reason why companies are thinking about expanding into retail mental health services.
Mental health issues have only grown worse in the last year. (Read about how COVID-19 kicked up the mental health crisis in this Bold story.) During the pandemic, the number of people who admit to anxiety or depression has grown nearly fourfold. At the same time, substance abuse has increase by 27 percent over the course of the year. And economic downshifts have made mental healthcare access even more limited for many. Without effective solutions coming from healthcare sectors, retailers have therefore begun to explore opportunities. Using their economies of scope and scale, many believe retail mental health services may provide the answer to these problems.
"I think it's a smart model. By expanding availability, you increase visibility — and that helps reduce stigma." – Dr. Kali D. Cyrus, Psychiatrist, Sibley Memorial Hospital in Washington, D.C.
Companies Exploring Retail Mental Health Services
Several major retailers in the U.S. are making big moves to improve mental healthcare access. CVS, which merged with Aetna 3 years prior, is making the latest headlines in this regard. Beginning in January, CVS began including licensed clinical social workers in 13 sites throughout the Houston, Philadelphia, and Tampa area. As part of these locations' Minute Clinics, these mental health providers offered assessment, counseling and referrals. Likewise, these retail mental health services included in-person and telehealth options. If successful, CVS plans to expand to 34 locations in these same regions soon.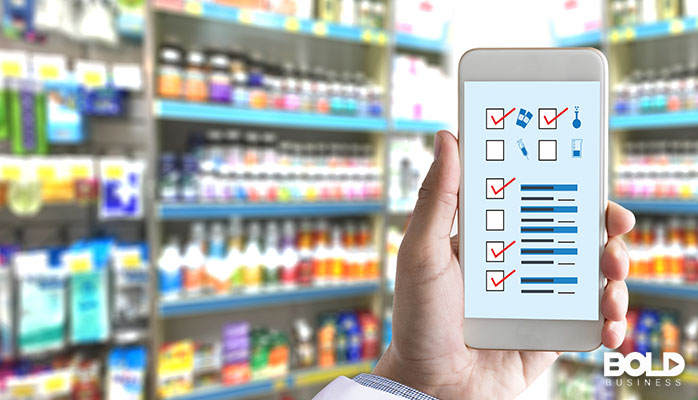 Of course, CVS is not alone in exploring these retail mental health services. Walmart now offers in-person mental health counseling at its Walmart Health locations. It similarly provides online services for those in Arkansas with plans to expand these offerings into Illinois and Florida soon. Rite Aid now offers retail mental health services through its teletherapy in several states. And Walgreens has partnered with a variety of mental health companies to expand mental healthcare access to its customers. Based on these developments, it's evident that retailers believe there is opportunity in the mental healthcare sector.
"The average person doesn't need intense long-term care. So even if only four meetings were possible with the possibility of a referral, that's at least going to help the average person feel better — and that's what's needed during chronically challenging times like now. I think it's a great way to get people some relief." – Riana Elyse Anderson, Clinical Psychologist
Will Mental Healthcare Access Be Improved?
Retail mental health services will definitely make it easier for people to connect with a mental health professional. But that doesn't necessarily mean they will take advantage of this. Other obstacles exist with the most notable one being cost. In this regard, retailers are trying to make mental healthcare services affordable for those in need. CVS offers an initial consult for $129 with subsequent follow-ups being $69. Walmart offers even lower prices. Their initial visits are listed at $60 with follow-up sessions $45. Compared to current costs for those with limited or no insurance, these price reductions should improve mental healthcare access.
Cost is not the only obstacle, however. The social stigma associated with mental illness remains. Therefore, some may not want to take advantage of retail mental health services because of their public nature. Privacy could be compromised, even if it only involves friends seeing a person walk into a retailer's mental health clinic. In this regard, online and telehealth offerings may provide better solutions for some patients. This is likely why retailers are considering both options in an effort to improve mental healthcare access to all.
Testing the Market for the Future
Naturally, retailers have not been exploring healthcare services for an extensive period of time. However, mergers and acquisitions have permitted companies like CVS, Walmart and Walgreens to expand their services. While this initially involved primary care services, these companies are now exploring retail mental health services. And each are testing individual markets before launching larger endeavors for expansion. If they are successful in improving mental healthcare access to people, these offerings will become increasingly available. And given the resources these companies have, they could do so at lower cost and higher quality. It will therefore be interesting to see how the initial results of these retailers fare.
Defining diversity, equity and inclusion for business can be difficult – get the free six-page handout that can help put you on the right track!