In New Orleans, the Tulane Medical Center has a problem with patients released after recovering from congestive heart failure (CHF). The hospital has a readmission rate of 22 percent for CHF patients. Unfortunately, hospitals cannot be reimbursed for readmissions that happen within a month's time. To address the problem, the hospital has embarked on a change in health care strategy for CHF patients by helping patients take long term measures—like joining heart-healthy cooking classes —to prevent readmissions and improve the overall quality of their health.
CHF is a heart condition where the organ does not efficiently pump blood, resulting in a lack of oxygen in the body. Some diseases like hypertension, and diseases of the kidney and the heart, can lead to the condition. The treatment for CHF aims to prevent complications and to relieve the symptoms of the disease. Recommended long-term treatment for CHF includes lifestyle and diet changes. Having too much sodium in the diet, as well as not drinking enough water, may increase instances of CHF. The condition also results in overworking the heart and usually leads to other more serious heart diseases.
Reducing Sodium in the Diet
Salt is the main source of sodium in the diet, and reducing its use is needed to help against CHF. Instead of salt, salt-free herbs can be used in food preparation. From a culinary standpoint, this fact can lead to more complex flavors and can develop the ability to taste some flavors which were then masked by salt.
At Tulane, the Goldring Center for Culinary Medicine is undergoing an 18-month study which it hopes would lead to fewer readmissions. Colleen McCullough is a research coordinator with the center. Her job is to recruit patients for the pilot program of the study. The aim of the study is to cut one-month readmissions to half, or roughly 11 percent, by teaching the patients to cook their own meals through heart-healthy cooking classes.
Details on the Pilot Program
Food is a big part of the New Orleans culture. Each regional cuisine has its own take on how to cook food. For residents, they have been eating food heavy with saturated fat and sodium. High amounts of these can worsen CHF. Hypertension and coronary artery disease are the natural results of such a diet. When asking for volunteers for the study, McCullough finds that the patients are forthcoming about their diet. However, changing one's diet and lifestyle does not easily happen for the patients as many live below the poverty line.
Timothy Harlan, the Goldring Center's executive director, said the program also takes into account mobility problems. CHF patients usually have a hard time moving around as well as commuting from their homes to the hospital. The taxi vouchers given to the study participants provided a great deal of help, so they could get to the Goldring Center's new kitchen facility.
With the patients able to get to the kitchen to learn, opportunities abounded. The food was free, which was a motivation in itself. Since there were many homebound patients who were alone for most of the day, this scenario was also an opportunity to socialize and make new friends. With nothing else to do at home, this activity was something the patients can do.
Heart-Healthy Cooking Classes
Apart from lowering patients' sodium intake, the center also offers general guidelines to change their diet. Through heart-healthy cooking classes, the center teaches not only alternatives for food preparation but also how to stretch the available food. These include relatively simple things like refrigerating leftovers or even budgeting for food.
Also, since this is a long-term approach to a problem, part of the CHF cooking classes try to replace some ingredients and make them healthier. In New Orleans, a lot of the recipes are handed down from generation to generation, with very minimal changes.  The problem is that the cuisine is noted for being down-to-earth and leans heavily on the heavy use of salt and frying. All of these are red flags for CHF. When McCullough first started recruiting for the cooking classes, she was able to interview 120 people of which 60 enrolled and 30 of them took heart-healthy cooking classes after being released from the hospital.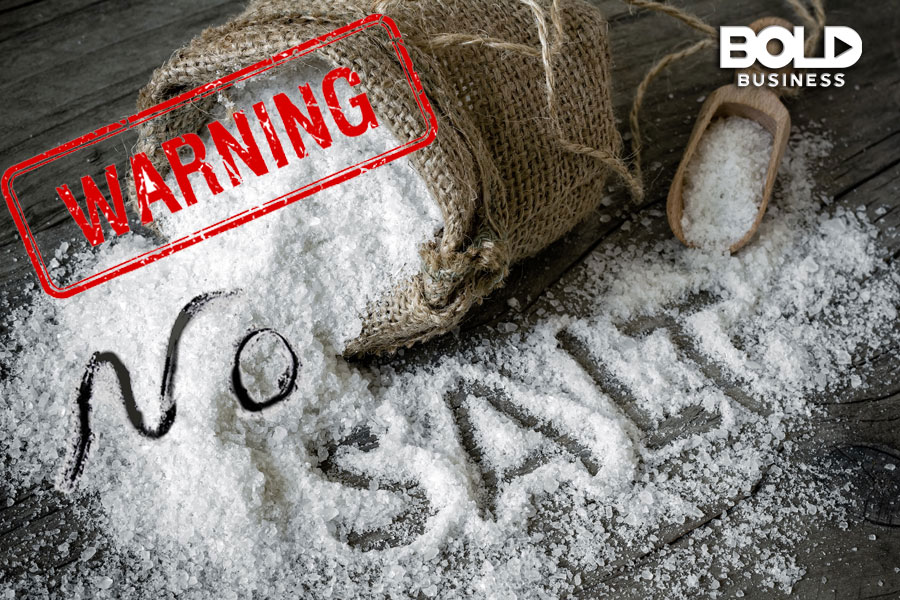 The Bold Idea Behind the Heart-Healthy Cooking Classes
To stay healthy, patients needed to understand that sodium must be used sparingly in their cooking, if at all. Other substitutions must also be made for the long term. Instead of red meat, mushrooms and lentils can be used to create yummy pasta sauces. In traditional New Orleans red beans and rice, pickled pork and sausage are replaced with spices which provide the complexity of flavor and do not take away from the overall character of the dish.
The idea behind these cooking lessons is for patients to be able to make the healthier food choice when preparing meals for themselves and for their families. Rather than being simply restrictive, they are taught to make modifications to dishes so they can still enjoy the food they're used to growing up.
Heart-Healthy cooking classes do not just teach specific meals and menus. What is taught is the need to substitute food which provides the same rich, deep layers of flavor and aroma. These lead to interesting combinations, with food being tweaked to provide the same rich taste without the need for salt or salty condiments.
Additionally, since some patients do not know how to cook, or some have difficulty understanding a  cookbook, they had to be guided through the basics with the use of visual aids. Essentially, the center teaches patients to become confident cooks who are armed with the knowledge of making better food choices for themselves and their loved ones.
A Long Way to Go
The Goldring Center project is currently only a study, with the heart-healthy cooking classes being the method to elicit the data needed for the research. The question is still: "Will changing the diet result in a lowered readmission rate?" To this end, the Goldring Center will make use of 20 CHR patients chosen at random. Half will take heart-healthy cooking classes, while the other half will not. With the data gathered from these samples, readmissions will be studied for both groups. The readmissions will also be assessed for dropout reasons. McCullough said that patients in heart-healthy cooking classes have been readmission-free.
Interestingly, heart-healthy cooking classes aren't just being set up for heart patients. At the George Washington University School of Medicine and Health Sciences, medical students can take elective courses in culinary medicine. The subject—which aims to lower the prevalence of heart disease—is taught by a faculty team including a physician, chef, and a dietitian. In taking the course, medical students can gain hands-on cooking and meal preparation experience. This case will allow them to prepare dishes and meals which meet the dietary restrictions of patients with chronic health conditions—such as diabetes and heart problems.
Heart-Healthy Cooking Classes—and Beyond!
Medical experts also note that doctors should become familiar with culinary medicine in order to build quality, long-term relationships with patients. Karl Guggenmos, a dean emeritus at Johnson & Wales University had said: "Culinary medicine is a practical discipline and is concerned about the patient's immediate needs. It's been documented that specific eating guidelines may be equal to or even more effective than prescription medications." He notes that training health care professionals about food and diet has become critical since patients now ask their doctors more questions about food and nutrition. Therefore, the only way to meet these needs is to teach aspiring doctors about healthy food preparation and proper diet.
Becoming more conscious of what you eat and knowing what's in your meals will make a bold impact on your health. And without a doubt, the positive results can be seen immediately.