"Prevention is better than cure." So said 15th Century philosopher and humanist Desiderius Erasmus. The quote, though well used, still rings true today. Especially since illnesses such as diabetes, hypertension and heart disease – often lifestyle diseases that stem from personal choice – are on the rise. As the numbers and statistics underscore the correlation between cardiac health and lifestyle, the call to take up heart-healthy lifestyle habits has become more urgent.
Sure, eating a thick steak is delicious, and many see no problem with a glass of wine and a cigarette to unwind. But activities such as smoking, excessive alcohol use, unhealthy diet and lack of exercise do not promote heart-healthy lifestyle habits. Quite the opposite, in fact. There have been significant breakthroughs in cardiovascular disease treatment. However, in terms of keeping the doctor away, nothing beats heart-healthy lifestyle habits.
Lifestyle Diseases: By the Numbers
Lifestyle diseases are illnesses associated with the way a person lives. Obesity, diabetes, heart diseases, and stroke are medical conditions that can potentially be prevented by changing one's diet, environment and lifestyle. Behaviors such as these contribute to the prevalence of lifestyle diseases. Unfortunately, the numbers are mounting to epidemic levels.
In the US, one-third of all deaths are due to heart disease or stroke. This is equivalent to more than 810,000 deaths annually.
Someone has a heart attack every 40 seconds. This means more than one person in the country dies from the heart-related disease every minute.
About half (49%) of the American population is at risk for heart disease and other lifestyle diseases.
These diseases can be costly too. The government spends about $200 billion annually to cover the cost of health care services, medications, and lost productivity.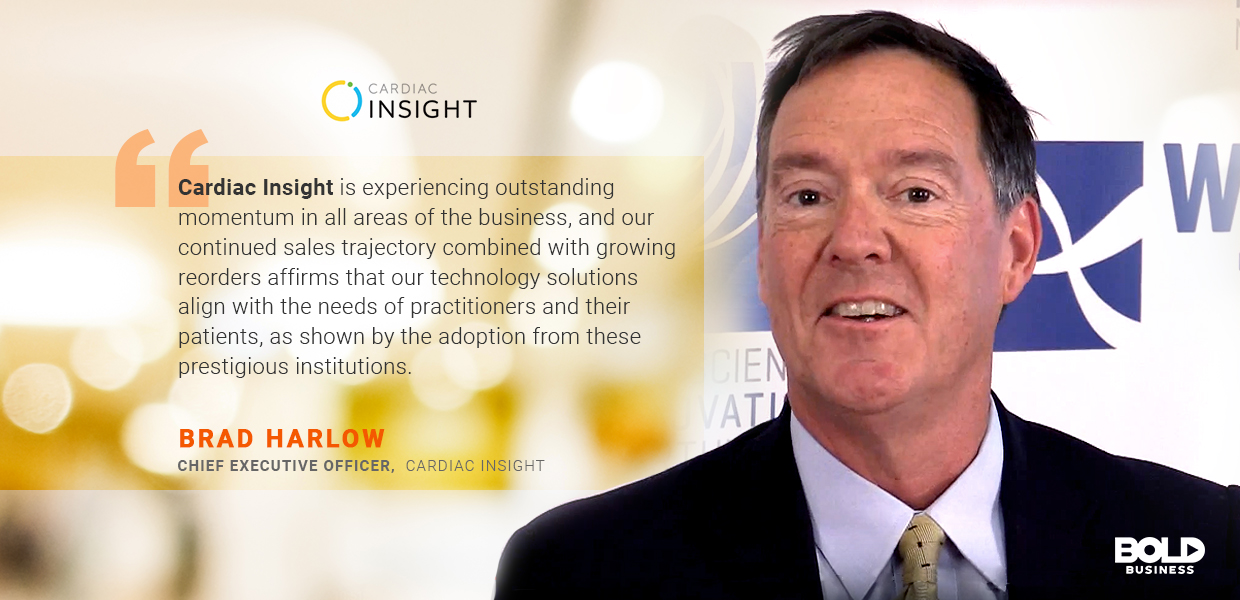 Bold Businesses Helping To Keep Hearts Healthy
It is never too late to start heart-healthy lifestyle habits. Prevention is, after all, far less expensive than treatment. But a number of companies have used innovation to craft preventative breakthroughs in cardiovascular disease. They include:
Heart-Healthy Lifestyle Habits
The connection between cardiac health and lifestyle cannot be denied. Often, health is the sum of choices made during a lifetime. What should be considered when making those choices?
Cardiac health and lifestyle changes start with a healthy diet. In fact, according to a global study conducted in 2016, poor diet has been ranked as the second highest risk factor for early death. A balanced diet with the right amount of calories according to age, gender, and daily physical activity is vital.
Physical activity is essential. A heart-healthy lifestyle habit can be as little as adding 30 minutes of exercise to a daily schedule. This will significantly reduce the risk for heart attack. Physical activity also helps lower cholesterol levels, promotes better blood circulation and lowers blood pressure.
Avoid tobacco and limit alcohol consumption. Challenging as it may seem, quitting smoking and limiting alcohol consumption is necessary for heart-healthy lifestyle habits. Smoking ranks as the top risk factor for early death. Its effect includes an increase in blood pressure, increase in heart rate and reduction of blood flow from the heart. Alcohol, on the other hand, can cause heart muscles to become weak and induce irregular heartbeat or arrhythmia.
While it is true that life expectancy has significantly increased, the number of people spending years with ill health is also increasing. Millions of people around the world are living unhealthy lifestyles. But this doesn't have to be the case. Bold businesses like Livongo, Cardiac Insights and SOS Cuisine are innovating breakthroughs in cardiovascular disease prevention. Besides, good health is often the result of heart-healthy lifestyle habits. And all of those habits begin with choosing to be healthier.