Outstanding leaders may possess different characteristics. But there's one thing many have in common: They help organizations, teams or countries achieve great things. Kirsten Marriner, Executive Vice President and Chief People Officer of The Clorox Company, is one of them, and her bold leadership has been helping the company earn accolades not only for its success as a business but also for its steadfast commitment to empowering employees.
For 25 years, Marriner has demonstrated excellence in driving business outcomes through people by leading change, improving processes and strategically managing costs — with the ultimate goal being a happier, healthier and more productive workforce. This has made her a thought leader in the human resources field. Because of her work in actively advocating employee engagement to deliver better business results, we turn this week's Bold Leader Spotlight on Kirsten Marriner.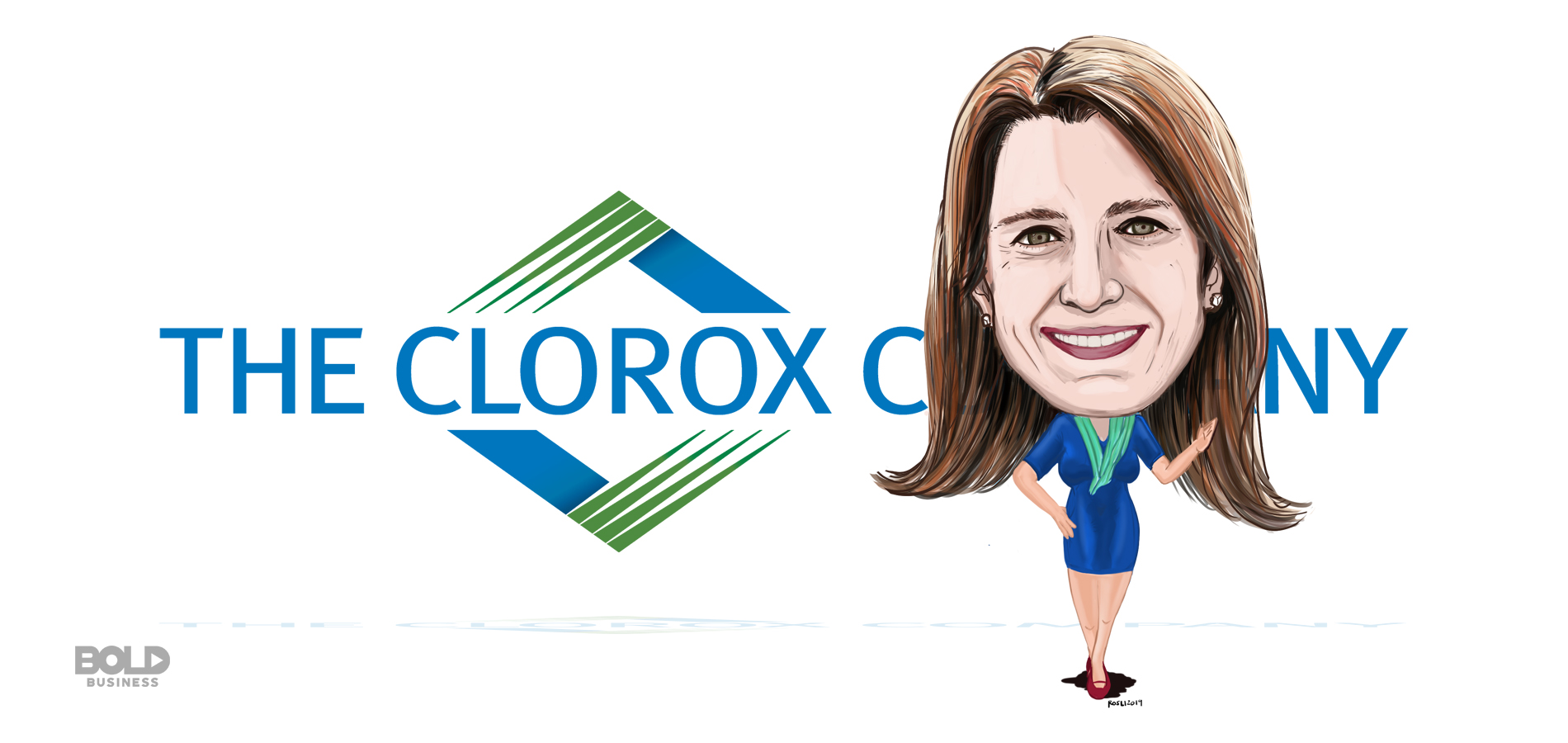 Kirsten Marriner's Undeniable Expertise in People Management
As a seasoned strategic human resources executive, Marriner has a passion for guiding and motivating people to be their best – both individually and collectively.
Before joining The Clorox Company in 2016, she served as the Chief Human Resources Officer and Senior Vice President of Omnicare Inc. During her tenure there, she used a new service delivery model to create a business-aligned HR organization. As an innovative, bold leader, she also transformed the corporate culture and rewards programs. Her efforts in optimizing HR expenses and headcount led to improvements in key business metrics. Prior to that, Marriner served in a variety of progressive leadership and HR roles for Fifth Third Bank, KeyCorp, Deloitte, and KPMG.
She also serves as a member of the board of directors of Bridgepoint Education, and as a director on the Advisory Leadership Board for Diversity MBA.
All these experiences have helped shape Marriner's bold leadership skills. The challenges she faced in these roles helped her gain valuable insight that guides her in managing Clorox's workforce today.
Bold Leadership Centered on Empowering Others
Clorox is built on the premise that everyone in the organization is a business owner. In her role, Marriner encourages every employee to take on that mantle. "We believe every employee can and should be a leader," Marriner notes.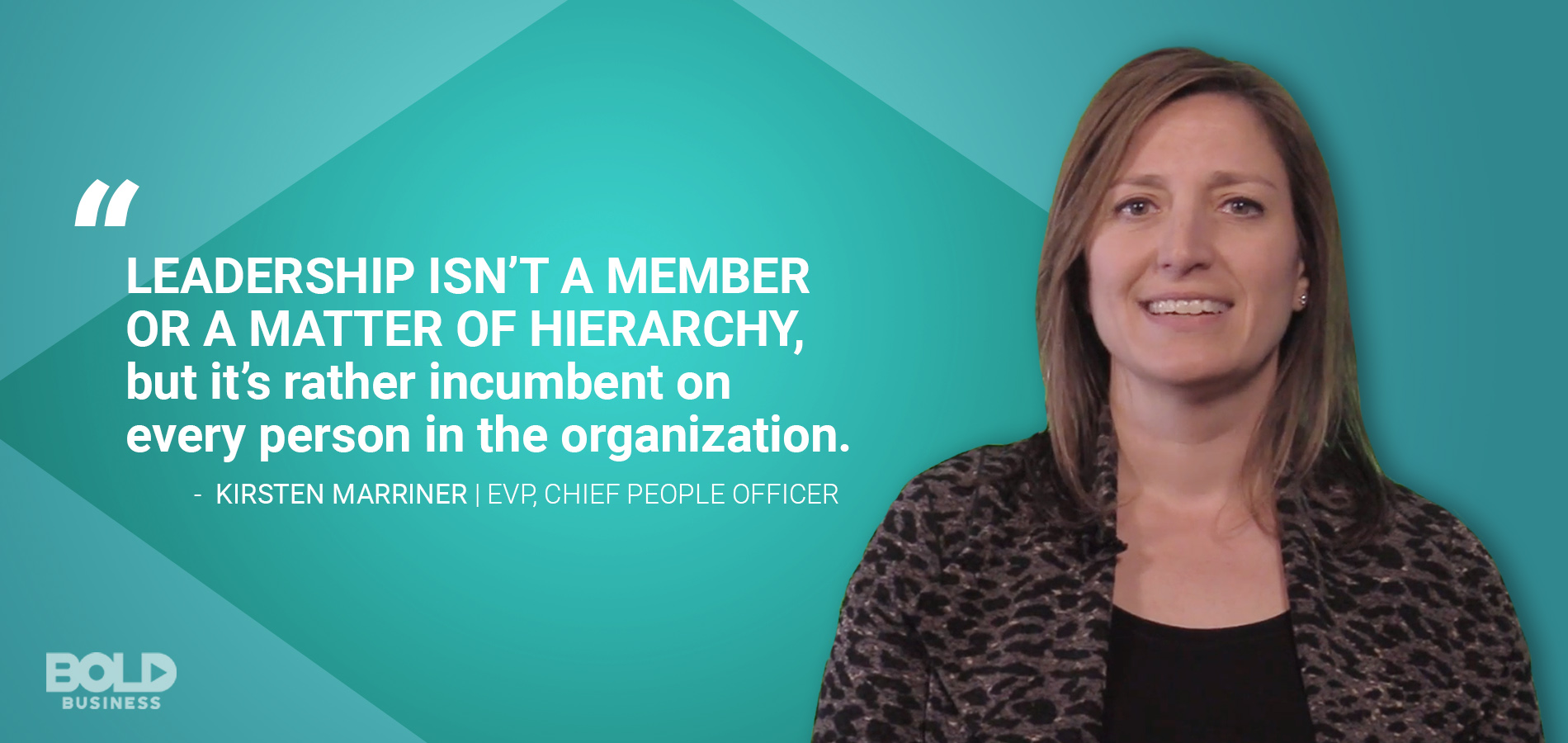 To make this happen, she helps empower Clorox employees to think boldly and take smart risks. She also ensures that they have the tools to be effective leaders.
Another way she helps attract top talent is by making sure they feel connected to Clorox's mission to make everyday life better, every day. This helps employees feel that they are part of a larger purpose, which, in turn, engenders loyalty. Moreover, the company's values — to work together to win and to do the right thing, among others — are reflected in decisions from everyday business decisions to corporate responsibility to leadership initiatives. This helps build trust among employees.
One of Marriner's top priorities is keeping employee engagement high. At the Clorox Company, it's at 88 percent. That's seven points higher than other consumer goods companies. In addition, it's also two points higher than global high-performance companies.
By helping employees grow, leaders can watch their businesses grow right along with them.  Marriner helps ensure that Clorox has a culture where people love coming to work. By making them feel involved, she is able to help build a productive, committed workforce.
Growth Culture as a Business Asset
Creating a culture of growth is imperative for any company that wants to succeed in today's dynamic, competitive business environment.
As part of Clorox leadership, Marriner is transforming the way the company works. Through a focus on bold behavior, the company seeks to create a culture marked by greater accountability, decisiveness, and empowerment, where people can take thoughtful risks and welcome new ideas.
A growth culture, centered around people, is helping drive what Clorox refers to as "Good Growth" — growth that's profitable, sustainable and responsible.
The Clorox Company: Embracing Inclusion and Diversity
Marriner's bold leadership places great emphasis on inclusion and diversity.
Under her direction, Clorox embraces inclusion, where individuals of different backgrounds, skill sets, and perspectives feel a sense of belonging. And it has continued the process of building employee and business resource groups.
Sustained focus on inclusion and diversity has helped Clorox gain external recognition. The company is ranked fifth by Diversity MBA magazine as one of the best employers for women. In addition, it and has earned a 100% score since 2006 from the Human Rights Campaign for its LGBT workplace practices.
For Clorox's CPO, promoting inclusion and diversity is an ongoing journey. With a more inclusive work environment, it's easier to attract and retain diverse talent. After all, varied experiences and points of views are considered value drivers at a company like Clorox.
Leading the Clorox Workforce into the Future
Obviously, Clorox's people-centered strategy is working. With a CPO like Marriner empowering a group of driven leaders, the possibilities for growth are endless. But one thing's for sure: this bold leader will continue to take her company to greater heights.
To learn more about the Clorox Company, check out this profile on the legacy brand.