Dell Technologies, Inc., has endured over three and a half decades of success. In today's dynamic climate, especially in the consumer and enterprise technology sector, such success does not come easy. But for Dell, leadership throughout the company has accounted for this persistent level of excellence. Dell is known for producing high-quality leaders and Richard "Rich" Rothberg is absolutely one of the best General Counsel's in business today. I was fortunate to work alongside him during my tenure with Dell and respected his ability to navigate the complex, fast-paced and evolving global environment of Dell.
As general counsel to Dell Technologies, Rothberg has served as a perfect role model for bold leadership. His embracing of diversity and inclusion, as well as his leading by example, have contributed to the company's continued dominance in an intensely competitive industry. He has earned this week's Bold Leader Spotlight.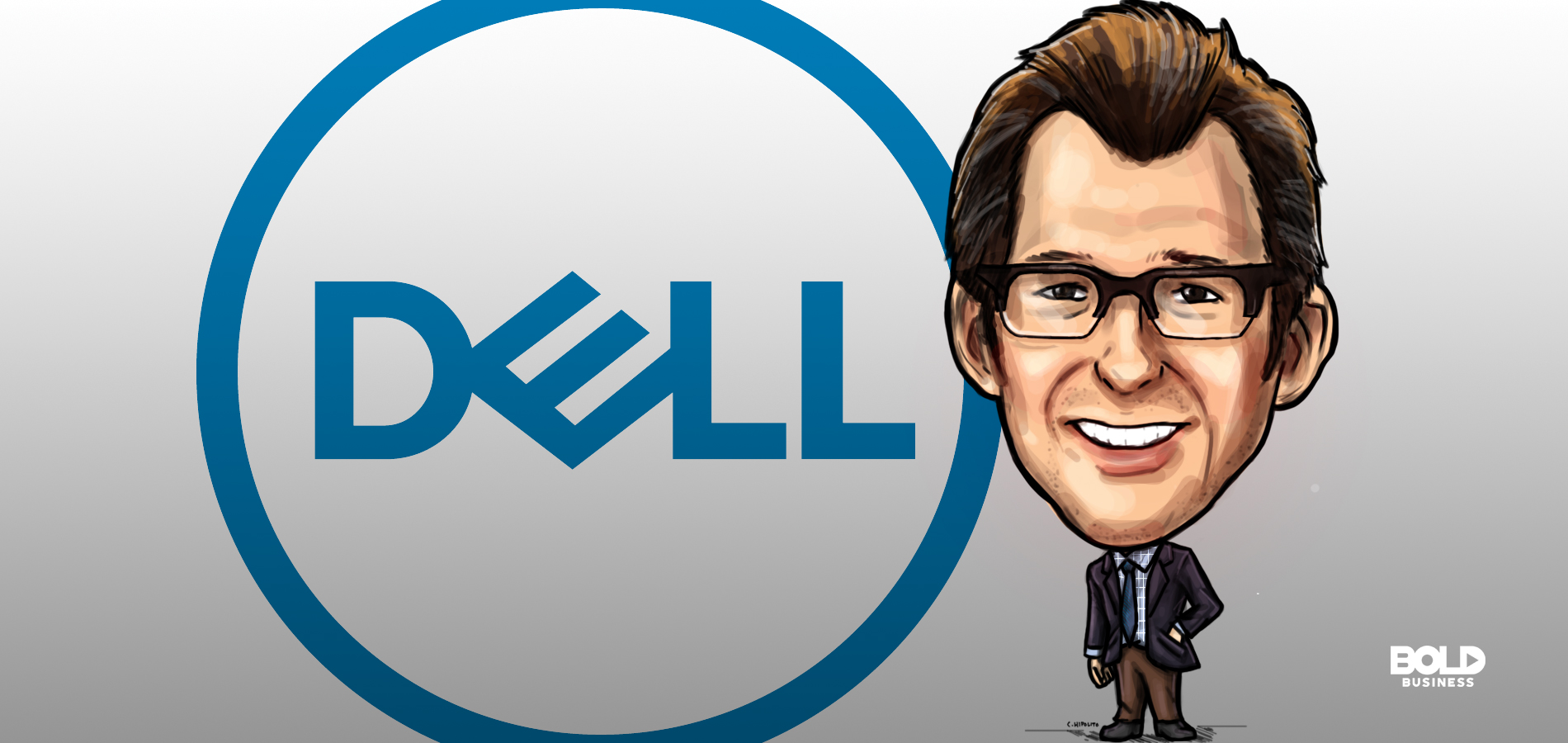 Proven Leadership at Every Level
Rothberg joined the Dell leadership team in 1999 as Vice President of Legal for European, Middle Eastern, and African regions. But by that time, he was already proven to be a bold leader. He had previously served in leadership positions within private law firms and at IBM Credit Corporation. And he was the senior legal adviser for Caterpillar, Inc., prior to coming to Dell.
Since joining the Dell leadership team, Rothberg has advanced to the highest legal position within the company. In 2008, he took over as Vice President of Legal for the Asian-Pacific regions for Dell. And in 2010, Rothberg assumed the same position for North American and Latin American territories. Ultimately, this led him to his current Dell leadership position with responsibilities of complete legal department oversight.
Bold Leadership with a Focus for Ethical Values
One quality that Rothberg brings to the Dell leadership team is strong ethical values. Throughout his career, Rothberg has aligned his actions, words and behaviors with ethical values he and the company support. In addition, Rothberg seeks to promote these same values in others, both within Dell and without.
In fact, Rothberg participates in Ethisphere Institute's Global Ethics Summit to advance ethical business practices. As such, he routinely lectures about corporate integrity within today's global business environments. In doing so, he seeks to progressively improve business cultures and leadership capacities throughout the world.
A Voice for Dell Leadership in Diversity and Inclusion Practices
In addition to bold ethical leadership, Rothberg is a strong advocate for diversity and inclusion in the workplace. He has awarded members of Dell's legal department diversity awards annually for excellence in this area. The criteria for the award require attention to diverse staffing, diverse leadership opportunities, use of diverse vendors, and inclusive attitudes. Through these efforts, Rothberg serves as a role model to others showing what bold leadership looks like.
This is not the only example of Rothberg's bold leadership in this area. He has also provided the opening remarks at Dell's women entrepreneur empowerment programs. In these programs, business leaders and policymakers are given data to encourage viable solutions to the barriers women entrepreneurs face. As part of the Dell leadership team, Rothberg hopes to improve conditions for women in business.
Richard Rothberg – A Bold Leader with a Broad Vision of Service
Bold leadership today recognizes the importance of service beyond activities related to business-related functions. Enhancing people's lives by providing valued products and services and through community service are both important in this regard. As part of the Dell leadership initiatives, Rothberg is involved in promoting such activities. Since 2010, Rothberg personally awarded the annual Pro Bono and Community Involvement Awards to legal partners for Dell.
Throughout his tenure, Rothberg has promoted charitable services and "giving back" to communities. Areas that have been cited for award recipients have included legal services related to poverty law, asylum cases, and constitutional issues. In addition, awards have recognized the establishment of pro bono rural legal services. Through Rothberg's bold leadership, Dell has been able to influence others to make a positive social impact as well.
A Role Model for the Dell Leadership Team
Bold leadership demonstrates knowledge, vision, and insight, and at the same time, handles challenges and conflicts efficiently and effectively. Rothberg has certainly achieved these measurements of bold leadership. But he has done so with humility and a constant focus on a broad social mission and ethical values.
"Rich is steadfast in keeping teams moving forward, responds with unquestioned integrity, continues to make strategic decisions with clarity while encouraging, motivating and caring for the teams and thereby enabling them to focus on the task at hand," according to Krish Gupta, Dell SVP of Litigation and Intellectual Property.
For Dell Technologies, Richard Rothberg is the type of bold leader who has helped the company thrive. In addition to his powerful guiding presence, he has served as a tremendous role model for future leaders. With Richard Rothberg as part of the Dell leadership team, the company's future is certainly a bright one.
To read more about Dell Technologies Inc., check out this profile on the industry giant.