Few real estate assets have boomed over the last half-century, like self-storage units. The nondescript warehouses filled with cubicles have become integral to the way Americans organize their lives. In fact, there are over 2.3 billion square feet of total rentable self-storage space nationwide. The $38 billion business has demonstrated steady expansion, with a 7.7 percent annual growth since 2012. Looking at the current self-storage industry data, new investors continue to enter the industry. Existing owners are broadening their sites and portfolios. Without a doubt, the confluence of forces that drive growth and profit in the self-storage industry is worth an in-depth look. But a bigger question looms: will the sector keep flourishing in the coming years?
The Ever-Growing Demand For Space
Space-starved consumers continue to lift demand in the self-storage industry. According to SpareFoot Inc., one in 11 Americans pays an average of $91.14 per month to use self-storage.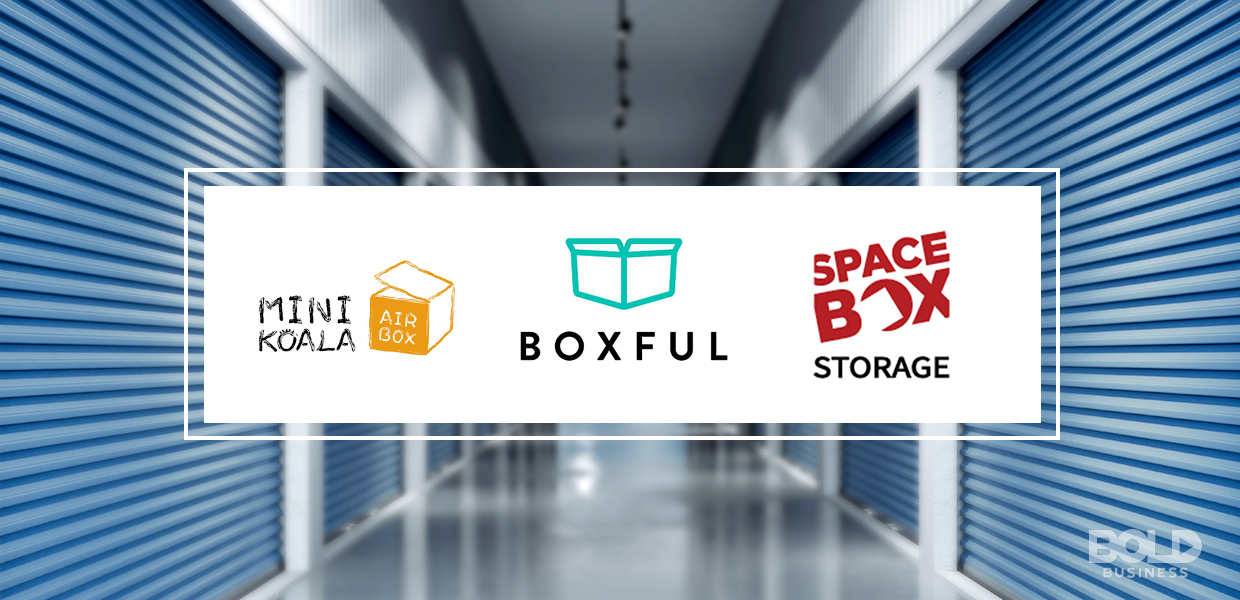 Millennials are moving into increasingly crowded urban areas. A growing number of small businesses need space for excess inventory. Young families are looking for more affordable homes. Baby boomers are downsizing by their retirement.
Clearly, these consumers come from diverse demographics with varying reasons for needing different types of storage facilities. But what's interesting is that 65 percent of them already have a garage at home, and 33 percent have basements. Seemingly, it's more about having too many possessions instead of not having enough space. What often starts as a temporary solution eventually turns into a long-term arrangement that can stretch for years. Perhaps this 'lock-and-leave' culture in the U.S. is the crux of the steady growth enjoyed by the self-storage industry.
Social Researcher and Writer Hugh Mackay sees the high demand as a social indicator of values. "We are more materialistic than ever," he notes, "Consumerism is rife, supported by mass marketing that says 'my possessions are the measure of my worth'. People cling to their stuff as a kind of reassurance and a symbol of permanence, a rock in a sea of transience."
Competitive Landscape in the Self-Storage Industry
The self-storage industry is highly fragmented, with only a handful of large players. Public Storage, Extra Space Storage, Cube Smart, U-Haul, Life Storage, and National Storage Affiliates are all publicly traded self-storage companies. Together, they make up 20.9 percent of the sector's square footage and 18 percent of the market. Moreover, self-storage industry data reveals that small operators own 74 percent of the facilities. There are also PODS, Zippy Shell, and Pack-Rat, who are leaders in portable moving and storage solutions.
Among the six large players, Public Storage Properties Ltd. is the biggest. The company enjoys a comfortable lead with a $2.51 billion annual revenue and 2,386 facilities. Meanwhile, Extra Space Storage Inc. trails far behind with a $1.1 billion annual revenue and 1,483 facilities. Founded in 1972, Public Storage is a testament to the resilience of the self-storage industry. In 2008, when the world economic system almost collapsed, it faced a 20 percent slump.
In recent years, many notable startups have also emerged in the self-storage industry.
One example is Clutter Inc. The tech-enabled storage company provides an on-demand self-storage service. Customers can view stored items online. In addition, Clutter can retrieve specific items from warehouses and deliver them to their customers. So far, the company has raised a total of $96.3 million in funding.
The valet storage concept has been growing in popularity outside the U.S. as well. Companies providing the same service have been thriving in Asia, particularly in Hongkong.  AirBox, Boxful and Spacebox are some examples. The popularity of the model indicates that more and more companies in the self-storage industry are exploring how to leverage technology to meet customers' needs.
A Threat is on the Rise
During the Great Recession, the self-storage industry thrived as other businesses downsized, moved or faced foreclosure. In 2008, the industry was the only real estate investment trust (REIT) sector to post a positive total return of 5 percent. Self-storage industry data from NAREIT showed that industrial, retail and residential sectors suffered losses as high as 60 percent.
The resilience can be attributed to the fact that consumers need different types of storage facilities regardless of the economic climate. Such characteristic is largely unique to the self-storage industry.
When the economy faces a downturn, downsizing happens. People rent space to store belongings that can no longer fit in their homes. During an economic upturn, consumers purchase more. Such activity leads to extra possessions which might require additional space.
Because of such factors, experts consider self-storage as one of the most profitable alternative real estate investments. On the other hand, the boom in recent years has led some analysts to predict that the self-storage industry might reach peak development soon. The rapid pace of construction might lead to overbuilding. New developers will scramble for their share of the customer pool. Andrew Nelson, the U.S. chief economist for global real estate firm Colliers International Group Inc., describes the possible scenario. "We will see pretty good growth in the early part of next year but then, I think, we'll see that inflection point where things will start to slow down," he said in an article. "We have another one to two good years left, but there will be rising downside risks by 2020."
Outlook on the Self-Storage Industry Remains Positive
Interestingly, the self-storage industry is experiencing growth in other parts of the world. Europe currently has 3,200 facilities, with occupancy rates hovering around 80 percent since 2016. In Hong Kong, the number of various types of storage facilities grew by more than 40 percent from 2013. Analysts are even predicting that the Asian market might become the next big thing in self- storage. Whether these developments will affect the American self-storage industry or not is quite intriguing.
But one thing's for sure: it will take several years for international players to catch up to leaders in the U.S., where the industry originated.
While it's true that the self-storage industry might face challenges in the near future, the sector is likely to endure. "Nationwide, self-storage continues to do well as an industry. We expect to see revenue growth in the 2 percent to 4 percent range nationwide over the next few years," says Ben Vestal, president of the Argus Self Storage Sales Network Inc. "The demand for the product remains strong and growing in many markets."
As experts suggest, even though the self-storage industry might be in for a rocky ride, the issues are simply speed bumps on the road towards greater growth. Potential overbuilding is part of the growing pains of a real estate sector that's on its way to maturity. And based on the performance of the self-storage industry during one of the toughest times in the history of the U.S. economy, a strong comeback will likely follow.
Sources:
Self-storage: How warehouses for personal junk became a $38 billion industry
Self Storage Industry Statistics
Unglamorous Self-storage Industry Prosperous for Investors and Individuals