Organic, non-toxic, non-GMO, free-range, hormone-free, sustainable, vegetarian. Chances are, these buzzwords have found their way onto the labels of products in your pantry and bathroom. They point to a market segment dedicated to sensible, wholesome and healthy options. It is a market segment The Honest Company Inc. has staked out for their own.
From baby formula to Honest Company Shampoo, the business has made it their credo to keep their various products eco-friendly and free of the chemicals and toxins normally found in such items. Thankfully, if their success tells us anything, it's that a health-conscious consumer appreciates a health-conscious brand.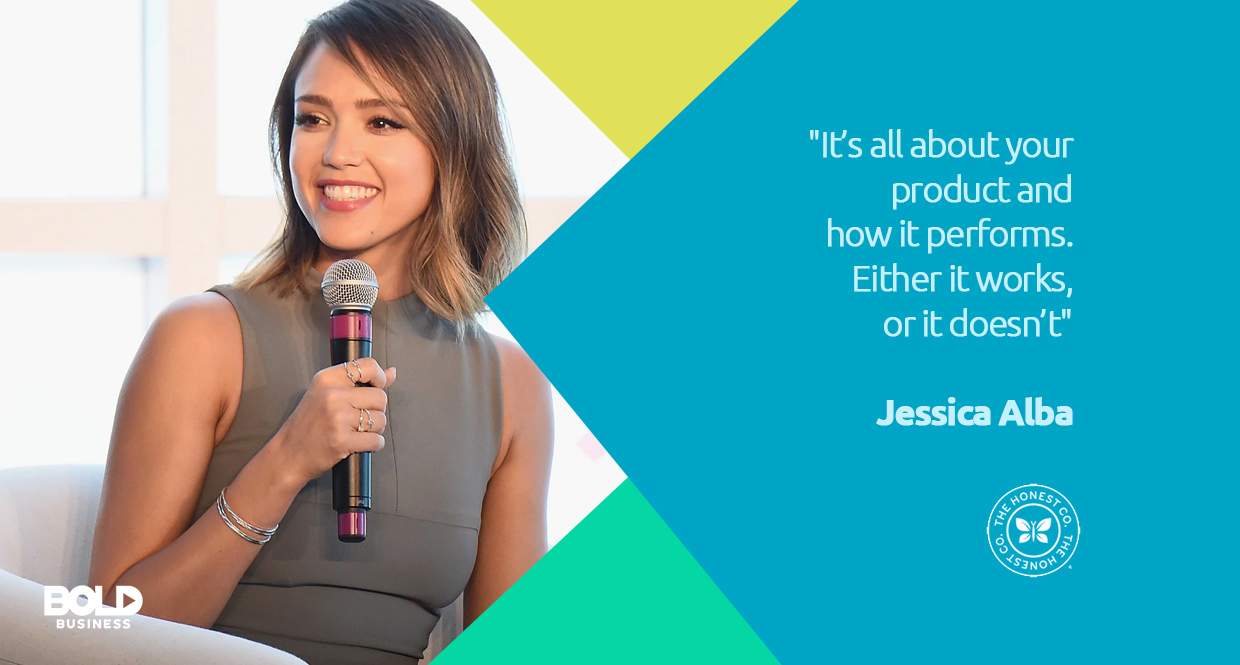 Jessica Alba – Bold Beginnings for a Bold Mission
The Honest Company was the brainchild of actress Jessica Alba. Its aim was to create baby products, like honest company diapers, that did not contain chemicals that might unnecessarily endanger children, even though these chemicals were Food and Drug Administration-approved. Almost immediately, consumers responded to that bold idea. Soon, the company grew into Unicorn valuation status.
Since then, their product line has come to include bar soap, diaper rash cream, baby wash, honest company shampoo, and whole-food based prenatal capsules. This coincides with the company's mission of giving babies the best start in life.
The Honest Company states that their formulas are "100 percent nutritionally complete, USDA-certified, sourced from organic dairy farms, from cows without growth hormones, and sustainable farming practices."
Personal Experiences can Create Bold Ideas for New Products
The Honest Company's quest for a suitable infant formula came from a very personal experience of one of its co-founders, Chief Product Officer Christopher Gavigan. In 2007, Gavigan was a new father looking for the safest formula that best resembled breast milk. The frustration of not finding options for his newborn pushed him to develop one.
In the intervening years, the Honest Company's offerings expanded. Need some organic, all-purpose balm? They've got it. Designer wipes? They've got it. Baby laundry detergent? They've got it. They even have 83 skincare and makeup items under their Honest Beauty line, each free of potentially harmful chemicals.
Navigating Through Rocky Seas with Honesty
The Honest Company's penetration into the healthy-products market is deep including their popular Honest Company shampoo and Honest Company Diapers. Unfortunately, the sailing hasn't always been smooth. Their valuation was estimated at $1.7 billion in 2015. However, by 2017, it fell below a billion. Actually, issues with some of their products can shoulder the blame for that drop.
First, there were customer complaints surrounding their sunblock. After that, there was a snafu with the ingredients in their laundry detergent. Later still, mold was found in some baby wipes. Thus, this prompted a recall. Finally, there were lawsuits. Some were settled, some were dismissed. Surprisingly, these setbacks were met with candor, as well as an honest effort to right the ship. There was even a change in leadership.
One More Step for The Honest Company in the Food Revolution
The Honest Company made a bold move of focusing on the relatively untapped market of chemical-free products and also Honest Company diapers. Thus far, it has paid off. Recently, they have been working on cementing their brand, creating more awareness about their products and the company's core values and mission. And they've narrowed the aim of their long-term goals.
The Honest Company's newly appointed CEO Nick Vlahos says, "Honest will focus its business on its baby and beauty categories going forward, hoping the strategy and investment will fuel our evolution into an iconic global brand."
The Revolution for Healthier Options Continues
Awareness is the key driver in consumer preference for more healthy products. Gone are the days of taking a product's ingredients on faith. Companies are now compelled to be more transparent with their products. More and more provide information on how they source and process their ingredients. Consumers are looking for products that are naturally grown, organic, and wholesome. Nielsen's 2015 Global Health Wellness Survey reports that consumers are even willing to pay more for healthier options.
There is an increasing number of companies who have stepped up to answer these needs.
For instance, PepsiCo has been expanding their product line by adding healthier food choices for their consumers. They have reduced sugar content on some of their drinks, and have created a drinkable version of oats.
The beverage giant also reached a deal to purchase Bare Foods Co., the maker of the line of fruit- and vegetable snacks called "Bare Snacks." Meanwhile, Mondelez International acquired Enjoy Life Foods to cater to the growing market segment. And both PepsiCo and Mondelez are investing heavily in research and development of nutrition geared towards creating more wholesome food and organic products.
These significant moves in the industry are proof that the "health-conscious and eco-friendly" revolution is gaining momentum.
Without question, you can credit the Honest Company for disrupting the industry with their contribution and they continue to pave the way of providing healthy products to consumers. Most companies experience rough periods in their history. It is the boldest ones that take these down periods and turn them into explosive periods of growth. We will continue to watch Honest Company and how Jessica Alba and Nick Vlahos guide the company and utilize their recent $200M investment.