Fresh, affordable and healthy food options are at the center of several recent startups that have one other thing in common— Yale entrepreneurship. That means their founders are either current students or alumni of Yale University. Their companies are in sync with their generation's trend towards health-conscious foods. They also are showing they have an eye for healthy profits. The health and wellness market is projected to be the next trillion-dollar industry. Healthy eating, nutrition and weight loss sales have collectively grossed $277 billion—just behind beauty & anti-aging products at $679 billion, and fitness & mind/body exercise at $390 billion.
Today, more and more Yale entrepreneurship 'fruits'—that is "Yalies"—have explored the possibility of creating food businesses. Zoni Foods co-founders Nilofer Ahmed (SOM '16) and Zoë Lloyd (FES/SOM '17)—who both took their MBAs at Yale—say that convenience, health, and sustainability are the primary reasons many fellow Yale students and grads launched similar ventures. They took that good idea and put some bold action behind it, to create an entirely new food line.
Ahmed states that this generation's lifestyle led her and Lloyd to create their frozen fresh meal kit company. The two banded together to create easy, healthy and affordable food—a holy trinity that many college students used to only dream of.
Yale Entrepreneurship Highlight: Zoni Foods
Zoni Foods is something the duo would have wanted for themselves—access to reasonably priced food that doesn't skimp on nutrition or ease of preparation. On their website, they have stated they were "frustrated by the lack of healthy, convenient meal options on the market to get them through the midweek time crunch".
Meals from their upcoming frozen product line are all plant-based and easy to prepare. They cook in a single pan on your stovetop. Each flash-frozen meal kit, such as their Sweet Potato Spirals in Cashew Garlic Sauce or Lentil-Kale-Mushroom Fritters, have only three cooking steps and are done in less than 15 minutes. They also come with a recommended additional protein, herb and wine or beer pairings, so food choices can feel as personalized and homemade as needed.
Perfect Food Trio: Healthy, Affordable, Easy
Ahmed says that students and young professionals are busy and often spontaneous, which makes them "want the flexibility of having something in the freezer". This entrepreneurial move by the duo has been well-researched and is only one of the many food-related companies that have started by Yale students in the past few years.
Most meals do not fit perfectly into the healthy meal Venn diagram. That is why many people get frustrated with current food options and led to new and innovative ideas from the "Yalies" as a response. It's no surprise that the Ivy League institution located in New Haven, Connecticut is No. 8 on the list of United States's top universities that order vegan and vegetarian, coming in at 130 percent above average—as compared to other universities.
Junzi Kitchen was co-founded by three Yale graduates, namely Yong Zhao (FES '08 Ph.D. '15), Wanting Zhang (FES '11) and Ming Bai (ART '13). They are one of several Yale entrepreneurship food startups that were granted $100,000 from the Yale Entrepreneurial Institute (YEI) Innovation Fund last January. Junzi is quite popular in New Haven's Broadway scene. They have Northern Chinese food reimagined into easy-to-eat forms like wraps (a.k.a. "bings") and made-to-order noodle dishes, which include braised meats, Chinese vegetables, pickles, garnishes and sauce. Even back in 2015 when they started, The Tab (a university news network) labeled the restaurant as one that will "revolutionize American fast food". The restaurant also recently opened a new location near Columbia University. The startup owners are maintaining both locations within the tri-state area.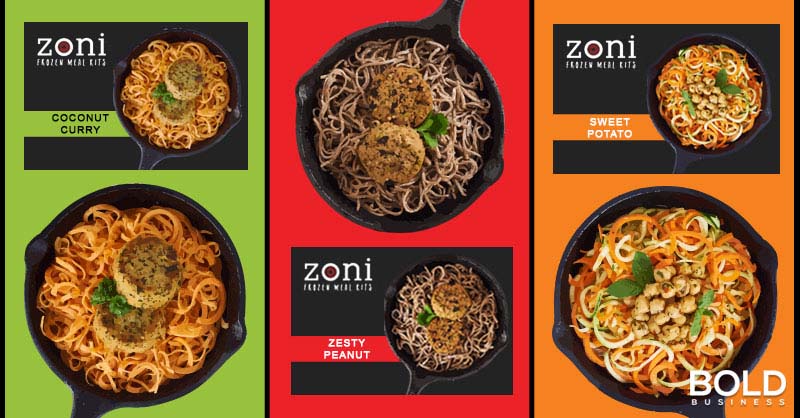 Other Startups Brought About by Yale Entrepreneurship
Another company co-founded by two Yale undergrads is Chops Snacks, the second Yale entrepreneurship startup that received a $100,000 grant from the YEI Innovation Fund. The beef jerky business that Luke Sellers (YC '17) and Aaron Jones (YC '17) created improved on Sellers' father-in-law's original small idea. The pair banked on creating tender beef jerky that uses only high-quality ingredients, especially premium USDA Choice & Select beef brisket, for easy-to-chew and flavorful jerky.
Walden Hill—a food venture by Jennifer Milikowsky (MBA/FES '15)—was created to support local farmers in New England. She, along with Tylan Calcagni, built the business around sustainable acorn-fed pork. "From the farmers to the chefs, to the butchers, it's exciting to help support local agriculture and connect all these different pieces," says Milikowsky. As a result, both cooks and customers alike have nothing but praise for the tastier pork.
Four Yale undergrads Matt Czarnecki (YC '18), Andre Monteiro (YC '18), Bennett Byerley (YC '19), and Isaac Morrier (YC '17) created Verb Energy Inc. What started as Czarnecki's dorm room pitch, Verb is all about caffeinated energy bars powered by green tea and a few other recognizable, simple ingredients. The idea of an automatically renewed subscription allows buyers to have discounted Verb bars delivered to their door with no need to reorder, thus saving customers time and money. Yale entrepreneurship alumni Kevin Ryan—who founded Business Insider—helped fund the project along with YEI's fellowship.
Food Startups From Yale Students Are on a Roll!
Other YEI-supported food startups include: Umi, a home-cooked food delivery service by Jason Gilliland (LAW '17) and Khalil Tawil (LAW '18); Re-Harvest Foods, a guilt-free snacking service conceived by Cat Wu (SOM '17); Renewal Mill, a sustainable food production company by Sumit Kadakia (MEM/MBA '16) and Claire Schlemme (MEM '11) created FiberPro™, a flour blend that has white flour taste but whole wheat nutrients; and, lastly, Mud Snacks, a gluten-free, vegan, low-sugar snack brand by Georgiana Wagemann (YC '15) and Tess Maggio (YC '16).
These bold Yale entrepreneurship ideas by students and graduates alike all have one major thing in common: answering the demand for food that meets the needs and wants of an entire generation. "Our lives are frantic, we're eating on the go, and our values have changed," Ahmed explains. "We're thinking about what we're eating and the impact it's having."