In their commitment to sustainability, member companies of Sustainable Brands are working across borders and across industries to have a bold impact on both the environment and the lives of people across the globe.
Bold Business highlights three examples of the work these companies are doing to fulfill their strategic commitment to sustainability.
HP, Inc.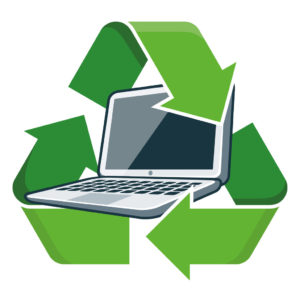 Much of our electronic waste, rather than being safely recycled ends up in the developing world for processing. Basel Action Network (BAN), a non-profit environmental group, reports that oversight is minimal and environmental and labor conditions are unsafe.  The e-waste is having a devastating environmental effect in these countries.
HP Inc., currently one of high tech's most active recyclers, is leading the way, by taking bold action to change how electronic waste is handled. To increase transparency in the industry, HP is disclosing its recycling partners and establishing high standards for those partners. The company has a robust vendor certification program, wherein HP works closely with its vendors to assure they develop and adhere to recycling and reuse standards and ethical labor standards. HP is challenging other electronics companies to do the same.  "We challenge other companies in and outside of the high-tech industry to follow our lead and disclose recycler vendor standards and performance, as well as the list of recycling vendors they employ globally," says Annukka Dickens, HP Director of Human Rights and Supply Chain Responsibility.
PepsiCo
In October 2016, PepsiCo announced its 2025 sustainability agenda, "From the start PepsiCo has taken a holistic approach to our sustainability work," said PepsiCo Vice Chairman and Chief Scientific Officer Dr. Mehmood Khan. "Our first objective is achieving long-term profitability and that requires sustainable solutions to grow our business while minimizing our environmental impact."
"Our first objective is achieving long-term profitability and that requires sustainable solutions to grow our business while minimizing our environmental impact"
One of the primary goals of this effort is to reduce greenhouse gas emissions across the value chain and to make 100 percent of its packaging recoverable or recyclable. In a significant step toward meeting this goal, PepsiCo has partnered with biotechnology leader Danimer Scientific to incorporate biodegradable film resins into PepsiCo's snack packaging. According to Dr. Khan, "Our plan to scale Danimer Scientifics' technology is a step toward achieving both our greenhouse gas emission reduction and our recoverable and recyclable packaging goals."
Leading Cocoa and Chocolate Companies
In an unprecedented collaboration, twelve of the world's leading cocoa and chocolate companies have committed to collectively take bold action towards ending deforestation and forest degradation in the global cocoa supply chain. The companies have agreed to develop a joint public-private framework of action to address deforestation to be presented at the United Nations Framework Convention on Climate Change 23rd Conference of the Parties (COP23) meeting in Bonn, Germany in November 2017.
Cocoa farming is a driving force behind the rapid decimation of tropical rainforests in cocoa producing countries. "The most powerful direct reason for action is that deforestation threatens to undermine the very resilience of the cocoa sector itself and with it the livelihoods of the millions of smallholders who depend on it," said HRH The Prince of Wales, host of the meeting of the twelve. "I am heartened that companies are undertaking to work up, in full collaboration with host governments and civil society, a Joint Framework of Action to make good on the commitments announced today, in time for COP 23 in November."
Senior executives of the twelve including those of cocoa giants Cargill, Nestlé, Mars, in joining forces to put an end to deforestation, have made specific commitments. The bold leaders have agreed to make greater investments in more sustainable forms of landscape management; to fund programs to improve the cocoa productivity of smallholder farms; and to take significant action to protect and restore forests in the cocoa producing regions.
Bold leaders in the companies highlighted recognize the importance of having long-term strategies that include contributions to the sustainability of the world's people and the environment. Future economic viability is dependent upon the vitality of both.