It's a good time to be a dog. Or cat. Or gerbil, or other four-legged friend. The yearly increase in the total expenditures in the pet industry tells us that this industry is booming. In 2018, the U.S. annual spending on pets was recorded at $72.56 billion. With the yearly increase in revenue, it can be inferred that the pet industry is recession-proof, too. At the height of the financial crisis, particularly in the years 2007, 2008 and 2009, the statistics on pet industry spending increased steadily at $41.2 billion, $43.2 billion and $45.3 billion, respectively.
In truth, the upsurge in pet spending is not over yet. As millennials and baby boomers take in pets as four-legged family members, experts see more pet industry growth. Currently, about 70 percent of American households own at least one pet. With emerging trends and market requirements, the pet industry is expected to continue rising in the future. The uptick can also be attributed to trends and technologies that place the needs of our furry friends at the fore. Clearly, based on all these data, the pet industry is a gold mine.
Demographic Shift: Millennials and Baby Boomers Embracing Pet Ownership
According to a recent American Pet Products Association study, millennials and baby boomers make up 67 percent of American pet owners. Baby boomers take 32 percent of the pie while millennials take a slightly higher share at 35 percent.
After sending their last child off to college, baby boomers discover the joy of pet ownership. Moreover, with more disposable income, baby boomers are the primary drivers in national pet spending. Millennials, on the other hand, contribute to the pet industry growth by choosing to be pet parents early in life. As most millennials delay having a family of their own, pets become their four-legged family members. So, with the perspective that 'pets are family', millennials opt buying premium treats and pamper their pets with luxurious services. Under these two generations' spending behavior, sales for 2019 is predicted to reach $75.38 billion within the U.S. market. Undoubtedly, the demographic shift contributes highly to the pet industry growth.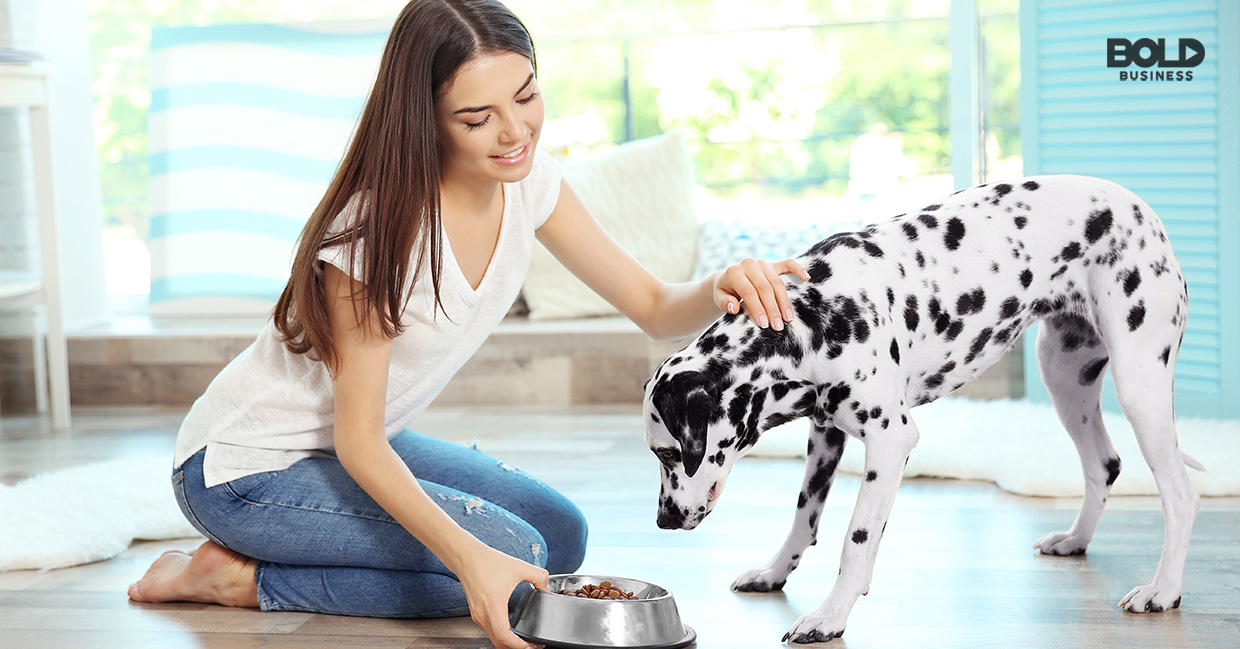 A Look at the Trends in the Pet Industry
With the growing interest in pet ownership, pet industry growth is expected to expand. From pet food and treats to essential veterinary services, the pet industry is seeing new trends, movements, and technology that can help us better take care of our pets.
Natural or Organic Food for pets is a growing pet industry trend. Treats, nibblers and pet food should be environment-friendly and manufactured using sustainably sourced raw materials.
Pet wearable trackers are a great way to know the whereabouts of your pet friends. These trackers can be transportation monitors or GPS trackers worn as pet collars. Some of these trackers also work as health monitors for pets.
Smart pet toys accomplish two things: They keep pets entertained when they are at home alone, and they train them to be smarter by helping them develop the skill to recognize patterns.
Prosthetics using 3D printing are helping disabled pets live healthy lives. Pets are unable to tell whether the prosthesis is too big or too tight. But with cheaper 3D printing, veterinarians can do trial and error until they find the right fit.
Pet Subscriptions Services are contributing to the pet industry growth. With pet foods, treats, medicine, and medical advice delivered regularly at your doorstep or through mobile phones, caring for pets has never been easier.
Pet DNA Kits can help determine your pet's breed and check for genetic conditions or health problems. With this innovation, pet parents can learn how to better care for their four-legged family members.
Pet Social Experiences tell us one thing: Pet parents want their pets to be a part of their lifestyle. Transport services, hotels, restaurants, and theme parks are becoming part of the pet industry, and establishments should find ways to accommodate pets in their services and offerings.
Growing within the Pet Industry: Innovative Pet Companies
Other Pet Companies Riding the Pet Industry Growth Wave
Vet on Demand

 is a pet tech that pet owners have been waiting for. With Vet on Demand, pet parents can video conference with a licensed veterinarian from their mobile devices.
Doggles is all about goggles for dogs. It is the first and only eye protection product designed and created specifically for our furry friends. Doggles products are protected against fog and shattering and are designed with 100 percent UV Protection.

Kittyo

is a device that lets pet owners watch, speak and play with their cats remotely. The device has a built-in camera, laser, treat feeder and microphone/speaker. Thus, interacting with your cat is easy, even when you are away.
Embark Dog DNA Test Kit allows pet parents to know more about their pet's ancestry, breed, canine traits, and genetic health conditions. Information obtained from DNA testing can help owners provide better care for the pets to enjoy longer, healthier lives.
DogVacay is the Airbnb of dog-sitting services. Finding the right dog sitters and dog walkers is made significantly more manageable. With Dog Vacay, pet parents are assured that their pets are having a great time while they are away.
Pet ownership has been around for tens of thousands of years, and it is obviously showing no signs of slowing down. Likewise, as more pet tech companies join the territory, technology is also seen to play a significant role in this pet industry growth. As societies realize the positive impact of pets on human health and well-being, businesses must brace themselves for more innovations and developments in the pet industry.