The year 2017 has seen a great deal of success for the market sales of electric vehicles (EV) in the United States. According to a well-known online community platform, InsideEVs, Americans purchased nearly 200,000 EV units. The demand is expected to continue to rise in the coming years.
Tesla's Model S, Chevrolet's Bolt EV, and Toyota's Prius Prime were all at the top of the leaderboard, thanks to their stylish designs and remarkable running conditions. The success though should rightfully be credited to the motors of the EV.
Behind the massive demand and great success of electric vehicles, future car owners are also looking into the performance of the motors. Two of the most innovative and best-performing motors to choose from are AC induction motor and DC brushless motor (permanent magnet AC synchronous).
Both motors share the same purpose of elevating EVs and creating a healthier planet. Due to the exceptional wide speed range of the motors, EVs have acquired an impressive capability of running with just a single-speed gearbox. The only thing that separates the motors from each other is the voltage usage.
All About the AC Induction Motor
An AC motor is actually a three-phase motor that has a speed feature of running at 240 volts. Car enthusiasts and experts deem this type of motor is adaptable. Its regenerative feature can also work as a generator that brings back power to the battery of an EV.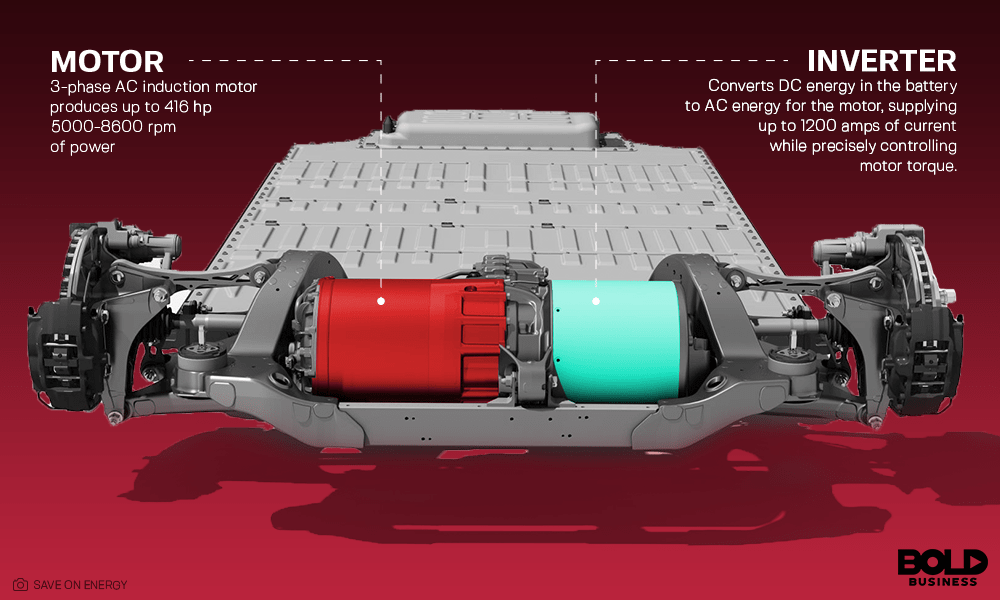 When it comes to road performance, electric vehicles with AC motors can get a better grip at rougher terrains and run more smoothly. It also has more acceleration.
Even though AC induction motors are more expensive than DC motors, they are still popular to a wider market and automobile manufacturers because it is ideal for high-performance cars. EVs with adaptable motors also last longer.
What To Know About the DC Brushless Motor
In most cases, a DC motor will run between 96 to 192 volts. The permanent magnet motor utilizes rare-earth elements into its magnets, which makes it unique.
More car companies are also beginning to switch from induction motors to permanent magnet motors because it has a size and weight advantage that is more significant as automobiles are becoming relatively smaller. They are also being used in almost all electric vehicles around the globe.
One company that made a big jump in its motor usage is Tesla. A lot of people know that the famous California-based corporation applies an AC induction motor to all its model cars, but when Model 3 EV was showcased, it was discovered that they altered its motor.
According to officials, the reason the reason for the change is that it does not need an additional electricity, unlike the AC motor. They also mentioned that using the permanent magnet motor has solved their cost-minimization function.
Carmakers And Their Models Using AC & DC Motors
Chevrolet
–The corporation was founded in 1911 and is a division of the General Motors Company. It has an estimated revenue of $50 billion. The company uses DC brushless motors in its car models like the Bolt EV.
Nissan – The company headed by Hiroto Saikawa manufactures and sells electric and commercial vehicles. Nissan has a projected revenue of $73.6 billion. Its EV model, Nissan Leaf is currently using a DC motor.
Tesla – Tesla was established in 2003 and since then, it has become popular because of the works of Elon Musk. The startup company designs, manufactures, and sells electric cars. It is estimated that Tesla has an estimated revenue of $11.8 billion. The Model S EV of the company uses an AC induction motor.
Many car owners sometimes overlook the importance of induction motors and permanent magnet motors. The bold thing about these types of electric motors is that they could predict not just the possible car sales, but also the performance of EVs as a whole in the future.