When it comes to the transportation sector, it's quite clear that it's been a banner year. Dozens of innovative transportation companies have invested heavily towards these efforts. Aided with robotics, artificial intelligence, and other advanced technologies, new transportation offerings appeared while others are in the works. Not only is there an ever-increasing number of light electric vehicles available to the public. But likewise, autonomous vehicles of all sorts have gained ground in the last several months. All of this suggests that the immediate future of transportation will reflect one of the most dynamic periods that we've ever witnessed.
Understandably, supply chain nightmares related to the pandemic have highlighted some of the issues in transportation logistics. But these pale in comparison to many of the other new developments in the industry. Understanding this, it's worth taking a look back at 2021 to explore some of these profound accomplishments involving transportation. These achievements involve advances related to ground, sea and air transit as well as systems designed to help coordinate them. And a variety of different innovative transportation companies can take credit for these advances. If this past year indicates anything, it tells us that the future of transportation is a bright one.
The Light Electric Vehicle (LEV) Explosion
This past year piggybacked off the tails of 2020 when it came to LEVs. The pandemic fueled the rise of e-bikes, e-mopeds, e-scooters and e-skateboards overnight. Closed or restricted public transportation and ride-sharing encouraged consumers to try new options. Many innovative transportation companies were also happy to oblige. For example, Lime revamped their e-bikes and made their batteries interchangeable with their scooters. Revel expanded from e-mopeds to e-bikes. And dozens of new companies entered into the e-bike and e-skateboard market. Plus, these transportation solutions have many benefits related to noise, the environment, and parking. It's pretty clear the future of transportation will certainly include these types of options moving forward.
Electric Cars Make a Breakthrough
The year 2021 was also quite impressive for the electric vehicle. (Dive deeper into the reasoning behind buying an electric vehicle with this Bold story.) Without question, global adoption of EVs have risen in the last 12 months. But the U.S. has also seen a steady increase in EV adoption. Overall, electric cars represent 2.5 percent of the American automobile market, reflecting an increase of over 118 percent. Tesla has enjoyed the bulk of these sales in 2021, as it owns two-thirds of the market. But Chevy and Ford as well as several other innovative transportation companies also made big strides. Now that the infrastructure bill has passed and includes electric school buses, expect more of the same. The future of transportation will continue to see double digit growth of EV sales for some time to come.
Robo-Taxis Made Their Debut
As many experts predicted, the appearance of robot-taxis emerged for public use in 2021 as well. In this regard, this prediction for the future of transportation has now been realized. While these autonomous vehicles are far from ubiquitous, many cities began trying these out in select areas. Likewise, the market for robo-taxis grew significantly as more innovative transportation companies entered the market. Zook and Amazon combined to introduce their bidirectional model that can seat up to 8 people. Motional, a collaborative between Hyundai and Aptiv, debuted a robo-taxi that looks more traditional. And other startups, including ones like Beep in Orlando, also began limited operations. Expect these transportation options to expand even more in the coming years.
Autonomous Vehicles Take to the Air
Taxi service on the ground is great, but how about taxi service from the air? (Bold has covered the air taxi revolution extensively–read up on them here!) Unfortunately, this past year has yet to see air taxis zipping about, but there's no question that this is around the corner. A number of innovative transportation companies have developed quiet, autonomous, electric aircraft for this purpose. And startups like REEF Technologies have already partnered with several to help plan infrastructures. This includes the use of existing parking garages for vertiports. Major cities, having learned their lessons with e-bikes and e-scooters, have begun the planning stage early for air taxis. They appreciate the future of transportation will include air taxis. Therefore, they are already having discussions concerning zoning, air traffic control, and even noise control. In this regard, metro areas would be well-served to invest in these efforts sooner rather than later.
Transportation Innovations Take to the Sea
Advances in transportation have not only occurred in ground and air transport this past year. Innovative transportation companies have also emerged in regards to transit in the waterways. Most notably, several of these startups have introduced autonomous ships and sea vessels to serve a variety of needs. (Interested in learning more about autonomous ships? Bold has you covered.) For example, some have introduced autonomous ships designed to map the ocean's floor without disrupting aquatic life. Bedrock is such a company that plans to eventually map out the entire topography of the oceans. Other companies like Salidrone have provided autonomous ships that aid in hurricane research. And Sea Machine Robotics has demonstrated success with its autonomous tug boat. As the future of transportation unfolds, these innovations will continue to advance. And the possible uses of these vessels look to be quite broad based on recent developments.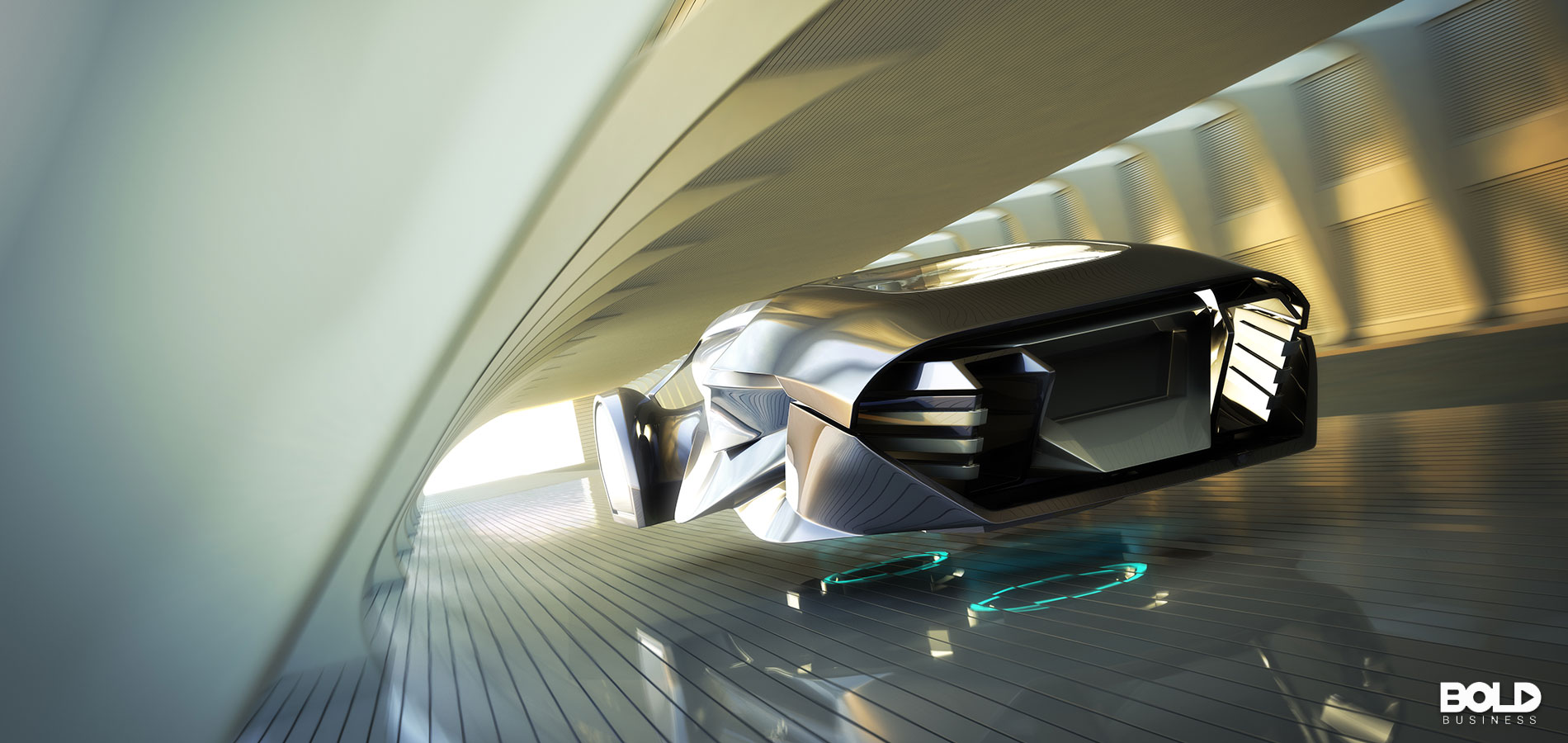 A Technologically-Driven Future of Transportation
The notable advances in transportation this past year have technology to thank. Machine learning, AI, battery technology, and robust sensors have powered these developments. But these aren't the only aspects of transportation that are rapidly changing. In addition to Mobility-as-a-Service (MaaS), cloud-based transportation logistics management is rapidly evolving. Likewise, innovative transportation companies are hoping to improve autonomous delivery fleets as well. Without question, 2021 was quite the year for progress in the transportation sector. But don't be surprised if 2022 doesn't surpass it in its accomplishments given the current momentum in the industry.
Want to leverage offshore capabilities for business process outsourcing? Bold Business has you covered.