Talk of a booming electric car market has been present since the late 1960s. Scientists believed the ability to move away from gasoline-powered cars would eventually be a reality. This vision began to become more readily apparent in the early 2000s when Tesla's founders pursued their own aggressive vision. And today, buying an electric vehicle has never been easier. But are these ecofriendly forms of personal transportation for all of us. Or are they for those who are passionate about reversing climate change and have extra disposable income? Based on current analyses, the answer increasingly looks like the former.
With the global pandemic, total automotive sales have been in decline this past year. Many car dealerships have been closed or have had limited hours. Likewise, economic impacts have been profound further affecting the industry. However, that's not been the case for the electric car market. In fact, the number of people buying electric vehicles rose 43 percent in 2020 to more than 3 million cars. These vehicles now represent 4.2 percent of the total automobile market, up from 2.5 percent the year before. Given these figures, it's worthwhile revisiting whether or not buying an electric vehicle is the way to go.
"We've seen a surge in customers purchasing hybrids and EVs. One reason may be increased road trips. A lot of consumers are opting for a driving-based vacation these days rather than hopping on a plane."- Toby Russell, co-CEO of Shift.com
The Environmental Case for Buying an Electric Vehicle
One of the obvious advantages that the electric car market promises over gasoline-powered cars involves environmental benefits. Both battery-powered electric vehicles and plug-in hybrids offer much better energy efficiency. In fact, these combined are 4 times more efficient that standard cars. Likewise, they produce no carbon emissions unless gasoline fuel is utilized in hybrid models. Given the transportation sector is the highest producer of such emissions, electric cars are the hands-down winner in this area.
Many will note, however, that manufacturing plants of electric vehicles do produce significant amounts of carbon emissions. This includes factories involved in lithium battery production as well. (For more on lithium batteries, check out this Bold Business article.) However, even with this consideration, buying an electric vehicle from an environmental perspective remains a better deal. Experts suggest that any emissions resulting from manufacturing are erased within a year on average. Thus, from all angles, the electric car market gets an ecofriendly thumbs up.
"When you drive a plug-in hybrid vehicle, you instantly understand the benefits of electrification. Quick acceleration, lower fuel costs and a driving range that can exceed traditionally powered vehicles, make hybrid vehicles an exciting option." – Jim Nichols, Head of Product, Technology and Brand Communications, Volvo Car USA
The Financial Case for Buying an Electric Vehicle
The bigger issue raised by many potential customers buying an electric vehicle involves overall costs. It's no secret that most electric cars and hybrids sell for a higher sticker price. But these prices are consistently declining each year as technologies improve. Tesla specifically recently announced substantial price reductions in its Model 3, Model S and Model X. The decline in price is one reason sales are up. And as more companies bypass dealership costs, these prices are likely to fall even more.
While lowered pricing is attractive, the more notable cost savings involving the electric car market occurs after a purchase. Electric cars have fewer moving parts, which means less breakdowns and repairs. Likewise, these vehicles use regenerative braking, which also means less wear and tear. (For more on regenerative breaking, check out this article.) These aspects in addition to reduce to absent fuel and oil use adds up to significant cost advantages. Experts suggest the overall cost of electric cars is half that of a gasoline-powered car over its lifetime. By taking a long-range perspective, the electric car market wins the financial argument as well.
"With strategic legislation and investments, we will stop wasting a precious resource, cut a major source of traditional pollution, reduce our carbon footprint, and save money. And electric cars are fun to drive." – Charles Agosta, Professor of Physics, Clark University
Other Considerations in Buying an Electric Vehicle
While environmental impacts and costs are considered key priorities when buying an electric vehicle, they're not the only ones. Many consumers demand high-performance from their transportation options. This is a big reason why Tesla excelled in its consumer outreach early. Its vehicles' rapid acceleration, luxury and long-range travel distance convinced many of the inevitability of the electric car market of the future. Today, dozens of electric car models offer high-quality performance features, and none contribute to noise pollution. If a lack of performance was a prior argument, that's certainly no longer the case.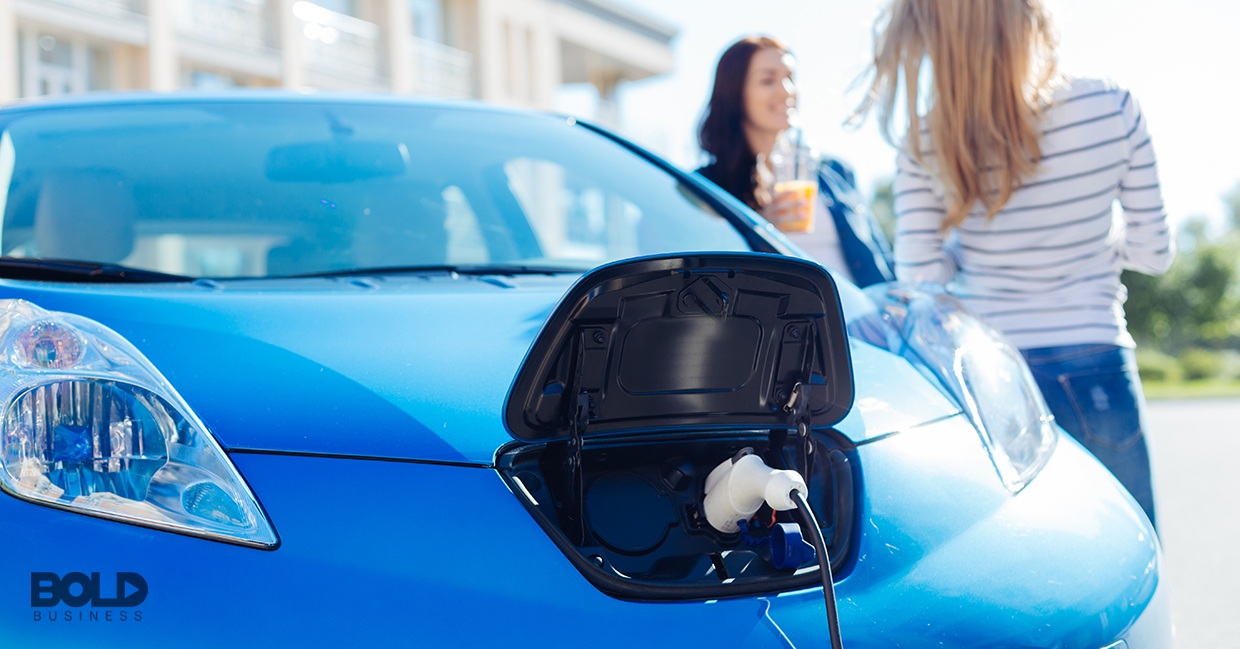 One of the notable concerns that some consumers about buying an electric vehicle relate to recharging. For short distances, these cars and hybrid models have no problem at all. But for longer distances, exceeding 300 miles or so, recharging needs are more important. This is mandatory for battery-powered, non-hybrid vehicles. To address this problem, manufacturers are investing in multiple recharging stations across the country. Tesla has invested in these for several years. Likewise, GM and EVgo have committed to 2,700 charging stations over the next 5 years. While recharging does take longer in these instances (30 minutes or more), transportation infrastructures are improving. As this advances, this will further support a growing electric car market.
On the Cusp of Major Change
 With advances in technology, the electric car market looks to bee rounding the corner. Consumers are becoming more receptive to the idea. As more models become available and prices fall, this will accelerate quickly. In fact, there are more than 150 new electric car models anticipated in 2021. Likewise, market analysts predict a 22.8 percent growth in this industry over the next 7 years. This would mean electric car sales would rise from 39 million to 203 million each year worldwide. From there, it's not a big jump to fully electric autonomous vehicles as well. The argument can already be made the buying an electric vehicle is in consumers' best interest. The strength of this argument will only grow in time.
Want to make 2021 a better year than 2020? Then check out PROJECT BOLD LIFE: The Proven Formula to Take on Challenges and Achieve Happiness and Success.